Orlando Probate and Elder Law Lawyer
Estate Planning Attorney Serving Orange County and the Surrounding Area
Nearly everyone is touched by probate and estate issues at some point. Most of us encounter estate planning and probate issues more than once, in different ways. The most common include:
Engaging in estate planning to ensure that loved ones are provided for and that someone trustworthy can manage our affairs if we're unable
As the beneficiary of someone else's will, or of a living trust created to pass property after the grantor's death
Making changes to our own estate plans as we marry, divorce, have children, are predeceased by intended beneficiaries and generally see our lives evolving
Serving as the personal representative for a loved one's estate, or acting as successor trustee
While these are very different experiences, they are all important to the stability of our families. And, they can all be daunting and complex for someone inexperienced in the estate planning, probate administration, and probate litigation processes.
Ready to Get Started Working With Us?
How Can an Estate Planning Attorney in Orlando Help?
The state of Florida has a reputation for being a haven for retirees and "snowbirds" who spent part of the year in Florida while maintaining homes elsewhere. However, the population of Orlando and the surrounding Orange County area skews younger, with a median age under 35 and just 10-12% of the population aged 65 and older.
Unfortunately the relatively youthful make-up of the area also means that Orlando and greater Orange County residents are less likely to have wills and other estate planning documents. A recent survey revealed that people under the age of 55 are significantly less likely to have these protections in place. And, even those over 55 aren't well prepared. Only about 44% in that age group have wills.
Younger people often neglect estate planning because they believe they have plenty of time, or fall victim to myths such as, "You don't need a will if you don't have a lot of assets."
Some people are also confused about the difference between a will and a living trust, and are unsure where to start. But, a question like, "Do I need a will, or should I look for a living trust attorney?" shouldn't hold you back. That's part of what you'll explore in your initial consultation. An experienced Orlando estate lawyer can assess your situation and make recommendations based on your specific situation. For instance, the attorney can:
Help determine whether it's best to pass assets through a will, living trust, or direct beneficiary/rights of survivorship method
Help ensure that you aren't forgetting assets, which is more common than you might expect
Create the will or trust and any other documents your situation calls for and help ensure that they are properly executed and preserved
Explain the circumstances under which you may need to update your will or trust to avoid unintended outcomes
Draft healthcare directives and powers of attorney to govern decision-making if you are incapacitated
Nominate a guardian for your minor children in the event that you might pass away before they reach adulthood or become incapacitated
While many estate and probate attorneys cover the spectrum from estate planning and document preparation to probate litigation, these are separate processes and not every estate planning lawyer handles probate litigation, or has the knowledge and experience necessary to successfully navigate a complex probate issue.
When to Seek Out an Orange County Probate Attorney
One of the most common services a probate attorney in Orland provides is representation of the personal representative of an estate. The personal representative has a long list of statutory responsibilities. Of course, most people don't have an in-depth understanding of these obligations or the required processes. That's why Florida law requires that most personal representatives be represented by a lawyer.
Some of the core duties of the personal representative include:
Serving notice on beneficiaries and other interested parties
Identifying creditors and making payment or settlement if funds are available
Filing any outstanding tax returns and making payment if required
Inventorying, taking possession of, and preserving property for the benefit of the beneficiaries
Determining the value of property
Selling property as required to pay debts of the estate and costs of administration, or to make distributions to beneficiaries
Providing an accounting
While there are no special requirements for the attorney who represents an Orlando personal representative, the best guide will typically be an attorney who is not only experienced with probate administration, but also with the workings of the local court system.
Orange County Probate Filings
The Orange County probate court is in the 9th judicial circuit, along with Osceola County. The 9th circuit probate court received 6,689 filings in the 2019-20 fiscal year. Nearly 80% of those filings were in Orange County.
While the probate court hears certain matters beyond estate administration, such as guardianship and commitment actions, more than 3,000 estates are opened in the 9th circuit each year.
How is Probate Litigation Different?
Probate administration is typically a non-adversarial process. That is, there aren't two sides, as you see in most civil and criminal court cases. Instead, the court serves as an overseer to ensure that the estate is managed as required, and provides orders necessary for the personal representative to take action.
But, occasionally, serious conflicts arise in the Probate case. Some examples include:
Assertions by a beneficiary or other interested party that the will submitted to Probate is not authentic, is not the most recent will of the decedent, was not properly executed, or in some way was procured through undue influence, fraud, or duress. This type of proceeding, commonly described as a "will contest," is filed within the probate case. The outcome of a successful will contest varies depending on the circumstances. When the will submitted to probate is declared invalid, that may reinstate a prior will or may mean there is no valid will, forcing distribution of the estate according to Florida's law of intestate succession.
A challenge to valuation of the estate when a surviving spouse elects against the will to claim the statutory share of the deceased's assets. While the spouse's right to elect is absolute, calculation of the elective share, determination of which property should be counted toward the elective share, and valuation of that property can be hotly contested.
Actions to remove or in some way compel the personal representative. The personal representative has certain statutory duties, and has a fiduciary responsibility to the beneficiaries of the estate. That means the personal representative must act in the best interests of the beneficiaries rather than in his or her own interest. A personal representative who breaches that duty may be subject to removal, and in some cases even personal liability.
Each of these processes is complex, and is best undertaken only with the guidance of an experienced probate attorney. Orange County beneficiaries considering probate litigation will first want to ensure that they have thoroughly explored the possible impacts of a will contest or other adversarial action.
For example, a stepchild of the deceased who is listed as a beneficiary under the will would receive nothing under intestate succession. So, if the stepchild successfully challenges the will and there is no valid prior will, he or she would end up inheriting nothing instead of whatever share was designated in the will.
Similar considerations arise for each type of probate litigation. Because the property included in the estate and the property included in the elective share calculation are different, it is not always obvious which approach will lead to a greater inheritance. An experienced Orlando probate and estate litigation lawyer can crunch the numbers and help the surviving spouse choose the best route.
It's also important to consider costs of litigation. In most types of probate litigation, the estate pays the personal representative's attorney. That means extended litigation can drain estate assets, defeating the purpose and perhaps leaving all beneficiaries with less.
Estate Planning and Probate Litigation in Orlando and Throughout Orange County
Whether you're in the early stages of estate planning, have been appointed personal representative of someone's estate, or are a beneficiary or other interested party contemplating a will contest or other form of probate litigation, there's a lot to consider. An attorney experienced in all facets of the estate planning, probate administration and probate litigation process can be your best resource.
Attorney Thomas Upchurch has dedicated his career to helping Florida residents provide for their families, fulfill their obligations in the probate process, and protect their rights when they have reason to question the validity of a will, the personal representative's actions, valuation of property, or other important issues.
The sooner you educate yourself about your rights, your options, the possible ramifications of your decisions, the cost versus benefits of proceeding, and other considerations, the better positioned you will be to make the right decisions for yourself and your family. Why not schedule a consultation right now, with an attorney who understands the substantive law, the procedural requirements, and the workings of the Orange County probate court? You can start by calling (386) 272-7445 or filling out our quick contact form.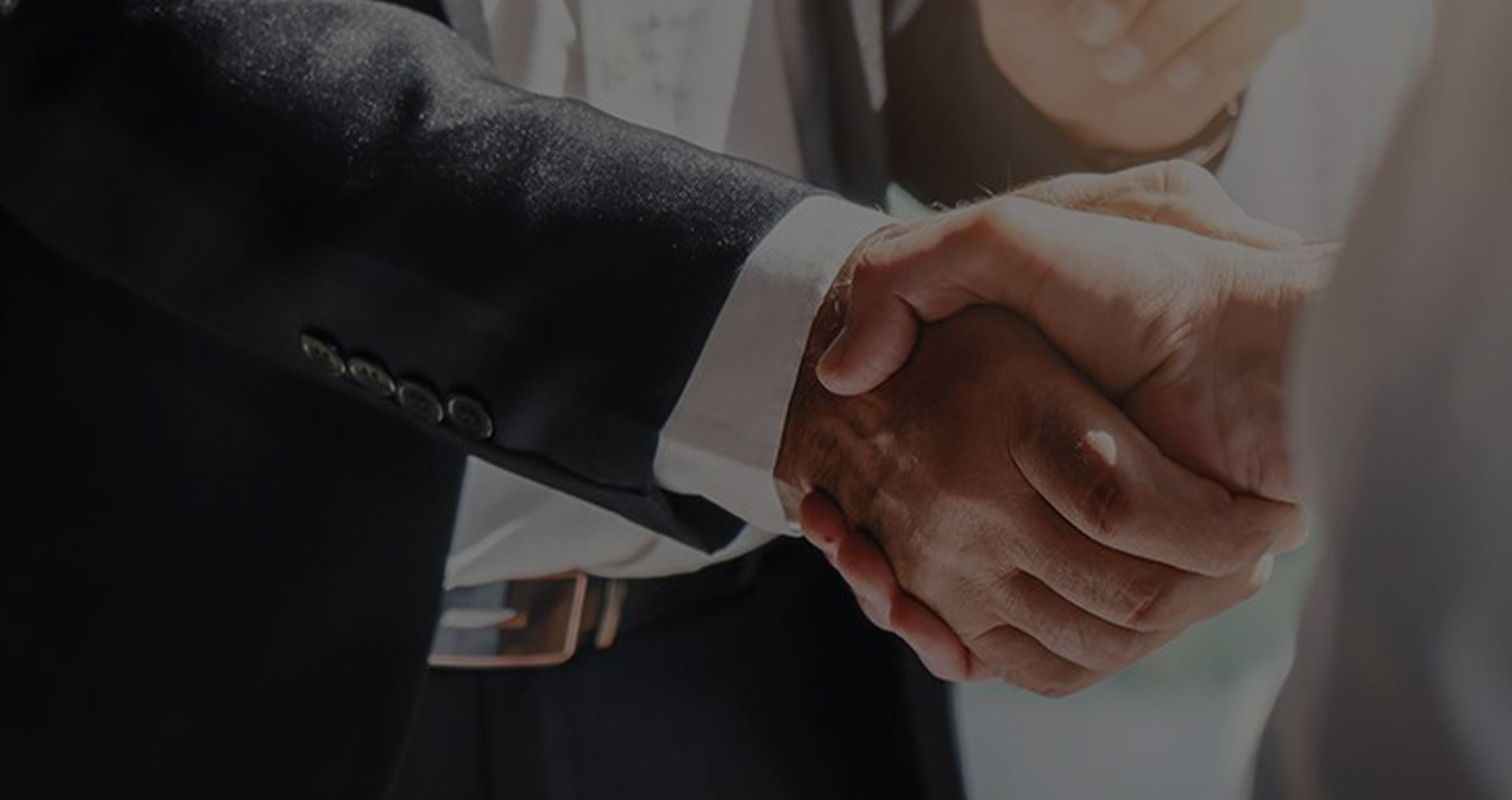 Our Five-Star Client Testimonials
"Thomas and his staff do an excellent job with the variety of work they perform."

They are well organized, detail oriented, and always looking for the best solution to the client's situation (not just the easy fix).

- Chris B.

"Great service and understanding the sense of urgency!"

It gave me peace of mind and when I return I will go to him for my Will.

- Lauri B.

"I have never worked with a more efficient and caring attorney."

Thomas Upchurch and his team have been remarkable in helping me take care of my grandmother's estate needs and Medicaid application to get her the care she deserves.

- Ashley M.

"I highly recommend Thomas and his team at Upchurch Law."

I have had the privilege of working with Mr. Upchurch on behalf of numerous shared clients over the years. Each and every client has always expressed to me their thankfulness that Thomas Upchurch was involved in their case.

- Ron Z.

"Would recommend him again in a heartbeat!"

I was highly impressed with Mr. Upchurch's skills and integrity, and feel very fortunate to have had him as our family's legal representative.

- Gregory H.

"This was the first time my family and I used Thomas Upchurch and I'm very glad we did."

Thomas and his staff were so helpful and professional which really helped my family and I when we didn't know what to do.

- Maggie

"In comparison to other local probate attorney firms I've worked with, I find them to be absolutely the best in the area."

Upchurch Law, and particularly Crystal Lukes (Legal Assistant), could not have been more competent, informative, pleasant to work with and aggressive in pursing a Probate close in a timely fashion.

- Dorothy K.

"I highly recommend him."

Attorney Thomas Upchurch is professional, efficient, and knowledgeable of both probate litigation and estate planning.

- Susan S.