Ormond Beach Probate & Estate Litigation Attorney
Serving Ormond Beach, Florida
Probate attorney and estate planning & estate administration lawyer Thomas Upchurch of Upchurch Law offers legal services to residents of Ormond Beach and all surrounding areas. If you are in need of an elder law attorney, guardianship attorney, medicaid attorney, estate planning attorney, probate attorney, or more — contact Upchurch Law today.
Ready to Get Started Working With Us?
If you need someone to handle your legal affairs, you need a highly experienced Florida probate attorney with years of service working with families just like yours. Upchurch Law has handled all manner of Florida estate planning and guardianship cases—as well as many other legal situations.
When a loved one passes, it is an understandably emotional and challenging time. Having to deal with the intricacies of a loved one's estate is often a stressful and sometimes overwhelming endeavor. There are a number of legal procedures that are involved in the administration and division of the property of someone's estate.
As the executor, you will have to face the burden of understanding the complex legal procedures involved with probate law. Thomas Upchurch has years of experience in estate planning and probate law, he understands how to ease the stress and speed up the estate administration process. As a Florida probate and elder law attorney his sole focus is on helping clients faced make it through this important process as smoothly and uncomplicated as possible.
At Upchurch Law, we are committed to providing the best legal services possible. Whether you just need a simple will created or you're in a situation contesting an inheritance arrangement. At Upchurch Law our goal is to provide you with top notch personal service. This is why we strive to keep costs and fees reasonable when providing assistance on probate law matters.
We provide our clients with all of the same resources and support that much larger firms provide but with the personal attention that only small firms are able to provide.
Mr. Upchurch understands that all manner of legal proceedings, from probate matters, and estate planning to elder care and guardianship cases, can be daunting, complex and often confusing. At Upchurch Law, our priority is to provide clients with the best legal representation available.
Upchurch Law's Promise to You:
We will always be accessible and will promptly return client calls and emails. Our goal is to ensure our clients are getting the best legal information regarding their rights all through the legal process and we will be an expert guide helping clients navigate their legal issues.
What Can I Expect During the Estate Administration Process?
Estate administration (which is also called probate) is the process by which assets are transferred from the deceased person to that person's heirs. The assets owned by the deceased person will be collectively referred to as that person's estate. During the estate administration process, the estate will be distributed according to the decedent's will, trust, or if none of those documents are in place, as dictated by local law. Under Florida law, there are two different types of estate administration: formal administration and summary administration. Summary administration is the faster, less expensive type of administration, but it is only available for smaller estates under $75,000. As such, most estates will require formal administration. During the formal administration process, a personal representative will be appointed to represent the estate. The personal representative will handle certain tasks related to the estate, including:
Taking inventory of the decedent's assets
Provide notice to creditors
Manage any litigation or legal issues of the estate
File any taxes on behalf of the estate
Distribute the estate's assets to the appropriate parties
Once any legal matters have been resolved and the assets have been distributed, the estate will be closed, and the estate administration process will conclude.
What Assets Go Through the Administration Process?
In general, any asset that the decedent owns will be subject to administration. The most common assets to go through the probate process include personal property, bank accounts, and real estate. The biggest exceptions to this rule are as follows:
Property with a named beneficiary, such as an insurance policy
Property with rights of survivorship, such as a piece of real property with a deed indicating such
There are also exceptions if the decedent has a spouse or children. In those instances, the homestead property, up to two vehicles, household furnishings, and up to $1,000 in personal property will be exempt from creditor claims during the administration process.
What Are My Rights During the Estate Administration Process?
If you are an heir to an estate that is being administered in Florida, you will have certain rights during the estate administration process. For surviving spouses, there is a family allowance, which may be up to $18,000. In addition, the surviving spouse has rights to personal property, such as automobiles. In addition, federal law provides surviving spouses rights to retirement accounts. Most estates will have an estate attorney who helps the personal representative through the probate process. However, it's important to note that this attorney doesn't represent your interests as the heir. For heirs, there are times when you may need your own legal counsel, including:
When property is missing from the estate or property is being mishandled
If the personal representative doesn't provide the required accountancy
If the personal representative is not acting to move the estate administration forward
If the personal representative is not following the terms of the will
Can I Contest a Will or Trust?
It depends. To contest a will or trust, you must have legal standing. Florida law says that to have legal standing, you must be an "interested person," a broad definition that means most times that anyone who is considered a beneficiary or heir will have standing. There are three common reasons why an interested person will contest a will:
A flaw in the execution – Florida law requires that a will be in writing, signed, and witnessed. If the will does not comply with these requirements, it may be contested.
Capacity issues – To make a will, the individual has to have "testamentary capacity," meaning that the individual making the will must: 1) understand the extent of their property; 2) understand what they're doing; 3) know who their heirs are, and 4) know the effects of making a will.
Undue influence – Undue influence is the claim that a person who substantially benefits from the will has forced the individual making the will to include certain beneficial provisions. This influence commonly occurs when someone has an extremely close relationship with the individual making the will and has the opportunity to mentally or physically overpower the individual.
Do I need a probate attorney?
Yes. Per Florida law, in almost all cases, you will need an attorney to help the personal representative with the estate administration. Even in cases when an attorney is not required, it's a good idea to retain one.
Contact an Experienced Probate Attorney
Florida's probate system is complex. Don't try to navigate it alone. Thomas Upchurch is an experienced probate attorney who is dedicated to protecting your rights. Contact us today to set up a consultation.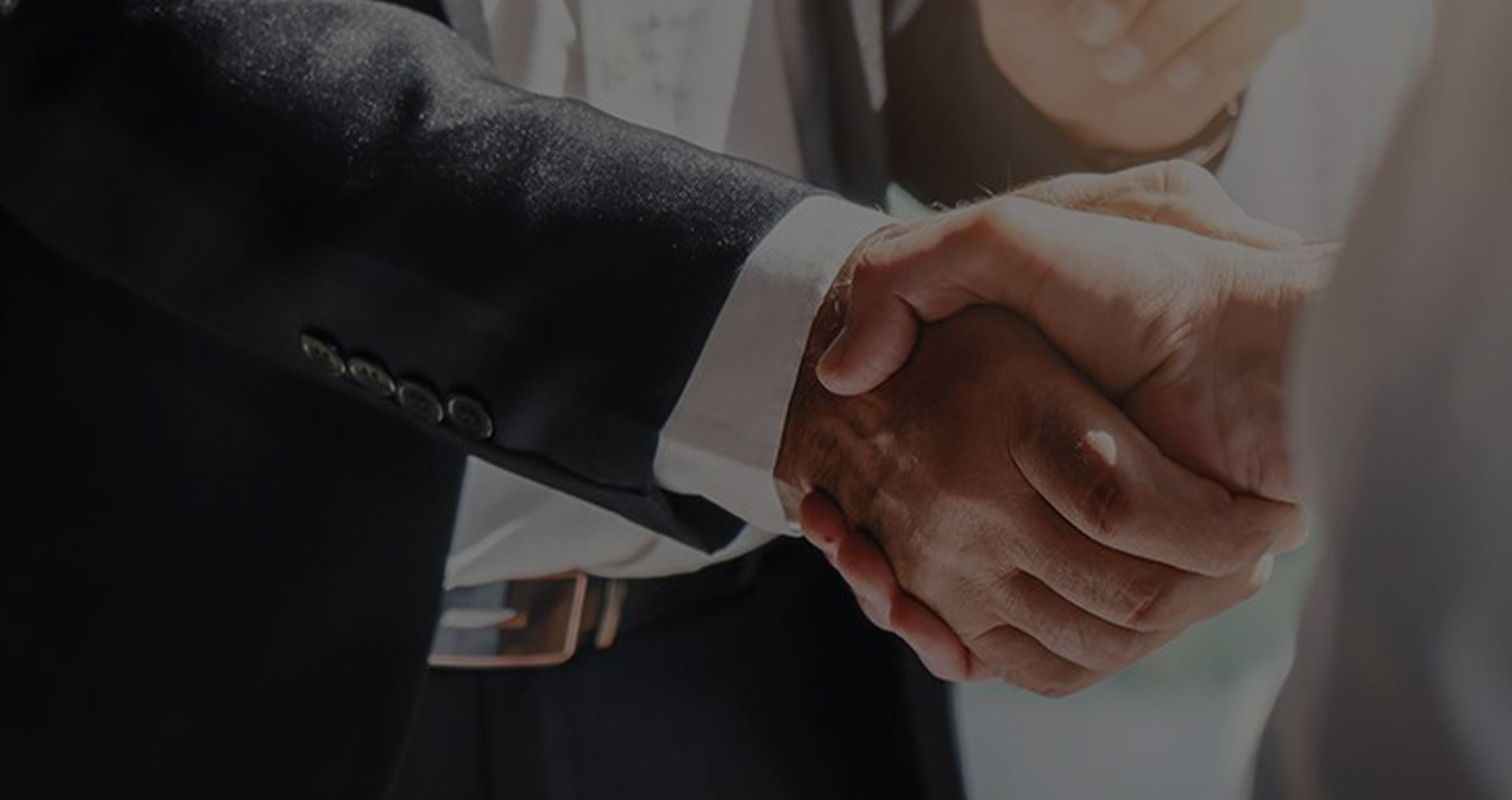 Our Five-Star Client Testimonials
"Thomas and his staff do an excellent job with the variety of work they perform."

They are well organized, detail oriented, and always looking for the best solution to the client's situation (not just the easy fix).

- Chris B.

"Great service and understanding the sense of urgency!"

It gave me peace of mind and when I return I will go to him for my Will.

- Lauri B.

"I have never worked with a more efficient and caring attorney."

Thomas Upchurch and his team have been remarkable in helping me take care of my grandmother's estate needs and Medicaid application to get her the care she deserves.

- Ashley M.

"I highly recommend Thomas and his team at Upchurch Law."

I have had the privilege of working with Mr. Upchurch on behalf of numerous shared clients over the years. Each and every client has always expressed to me their thankfulness that Thomas Upchurch was involved in their case.

- Ron Z.

"Would recommend him again in a heartbeat!"

I was highly impressed with Mr. Upchurch's skills and integrity, and feel very fortunate to have had him as our family's legal representative.

- Gregory H.

"This was the first time my family and I used Thomas Upchurch and I'm very glad we did."

Thomas and his staff were so helpful and professional which really helped my family and I when we didn't know what to do.

- Maggie

"In comparison to other local probate attorney firms I've worked with, I find them to be absolutely the best in the area."

Upchurch Law, and particularly Crystal Lukes (Legal Assistant), could not have been more competent, informative, pleasant to work with and aggressive in pursing a Probate close in a timely fashion.

- Dorothy K.

"I highly recommend him."

Attorney Thomas Upchurch is professional, efficient, and knowledgeable of both probate litigation and estate planning.

- Susan S.