Palm Coast Estate Litigation Attorney
Serving all of Palm Coast, Florida
If you have issues related to probate litigation, you should contact an attorney as soon as you can. Thomas Upchurch of Upchurch Law is a talented and experienced Palm Coast estate litigation lawyer who can provide assistance with your probate disputes and estate litigation matters.
The Basics of Probate Estate Litigation
Probate is a court-supervised process that involves the administration and distribution of a deceased person's assets. During probate, disputes can arise between the parties involved leading to litigation. Some common examples of probate disputes that often result in litigation include:
Challenges to the validity of a will or trust
Beneficiary disputes
Disagreements about the interpretation of terms
Breach of fiduciary duty on the part of a personal representative or trustee
Disputes related to the distribution or accounting of assets
Estate tax disputes
Guardianship disputes
If you have issues related to these or any other matters during probate, it's in your best interest to contact a probate litigation lawyer as soon as you can. The assistance of an attorney can ensure that your case is resolved as favorably as possible and that your rights are protected.
What Kinds of Situations Lead to Probate Litigation?
Estate plans are inherently complicated, and this is especially true when a person has amassed significant assets over their lifetime. When it comes time to distribute these assets, it can lead to conflicts between the interested parties, even when all of the estate planning documents are valid and clear on their terms. While there is always the risk of the division of assets leading to disputes, there are certain issues that can make the chance of litigation greater. Some of these include:
Problems with estate planning documents, such as overly complicated terms, different versions of documents, or documents that were not drafted with the help of an attorney
Multiple marriages and mixed families
Divorce or estrangement
Disinherited family members
Giving preference to certain children over others
You Should Retain a Probate Litigation Lawyer as Soon as Possible
Probate can be a very time-sensitive process. Additionally, the things that you say and do during probate can have a significant impact on the outcome of any disputes that arise. For this reason, it's critical for anyone involved in probate to retain legal counsel as soon as possible. In fact, in some cases, hiring a Palm Coast probate litigation lawyer early in the process can avoid disputes from ever arising, saving the estate valuable time and money.
Undue Influence and Lack of Mental Capacity
Two of the most common issues raised in probate litigation are the mental capacity of the person who made a will or trust or the undue influence of another party.
Mental capacity concerns a testator's ability to understand and make decisions regarding their assets and beneficiaries, while conditions such as Alzheimer's or dementia can potentially impact a person's mental capacity and raise questions about the validity of their will. Determining whether a person has the requisite mental capacity to execute estate planning documents can be a complicated matter. If you believe mental capacity may be at issue in your case, you should speak to a probate or trust litigation attorney as soon as you can.
Undue influence refers to situations where a third party exerts pressure or manipulates the testator to make changes to their will that align with the influencer's interests. This influence can involve the execution, modification, or removal of beneficiaries from the will.
In probate litigation cases involving undue influence or mental capacity, it is highly advisable to retain an experienced estate litigation attorney immediately. A lawyer can evaluate your case and determine how best to proceed in order to maximize the chances of obtaining a favorable result.
Breach of Fiduciary Duty
Allegations of breach of fiduciary duty is another issue that often results in probate litigation. Under Florida law, personal representatives of estates and trustees of wills have a fiduciary duty to the beneficiaries of trusts and estates. A fiduciary duty is the highest duty imposed by law and requires the fiduciary to act solely in the best interests of another party – in this case, the beneficiary of the estate or trust. Some examples of ways that a personal representative or trustee may violate their fiduciary duty include:
Self-dealing (acting in their own self-interest)
Failing to properly manage trust or estate assets
Fraud
Embezzlement
Negligent oversight of investments
Removal of assets
Failing to follow the terms of a trust or will
If you have an interest in an estate or trust and suspect that the personal representative or executor is in breach of their fiduciary duty, it is in your best interest to contact an attorney as soon as you can. In many cases, the early intervention of a Palm Coast estate litigation lawyer can prevent waste and ensure that the assets of the trust or estate remain intact.
Who Needs a Probate Litigation Lawyer?
Anyone with legal issues related to probate or probate litigation can benefit from working with a lawyer. For example, if you are the beneficiary of an estate or trust, an attorney can ensure that you obtain the assets to which you are entitled under the will or trust documents. On the other hand, if you are a personal representative of an estate or the executor of a trust, working with a lawyer can ensure that you do everything by the book and do not inadvertently breach your fiduciary duty to the trust or estate beneficiaries.
Call Us Today to Speak to a Palm Coast Probate Litigation Lawyer
Thomas Upchurch is a graduate of Shepard Broad College of Law at Nova Southeastern University. He has almost two decades of experience helping clients like you navigate the complexities of Florida probate law and is committed to getting the best possible outcome to every case he handles.
At Upchurch Law, our team is committed to helping clients navigate the intricacies of estate litigation and achieve the most favorable outcomes for their cases. They recognize the importance of providing clients with comprehensive guidance and support throughout the legal process.
If you find yourself in need of assistance with any legal matter related to a loved one's will, it is advisable to consult with a probate litigation attorney like Thomas Upchurch. By calling their office at (386) 272-7445 or contacting us online to schedule an initial consultation, you can begin the process of seeking the guidance and representation necessary to protect your rights and interests in estate litigation matters.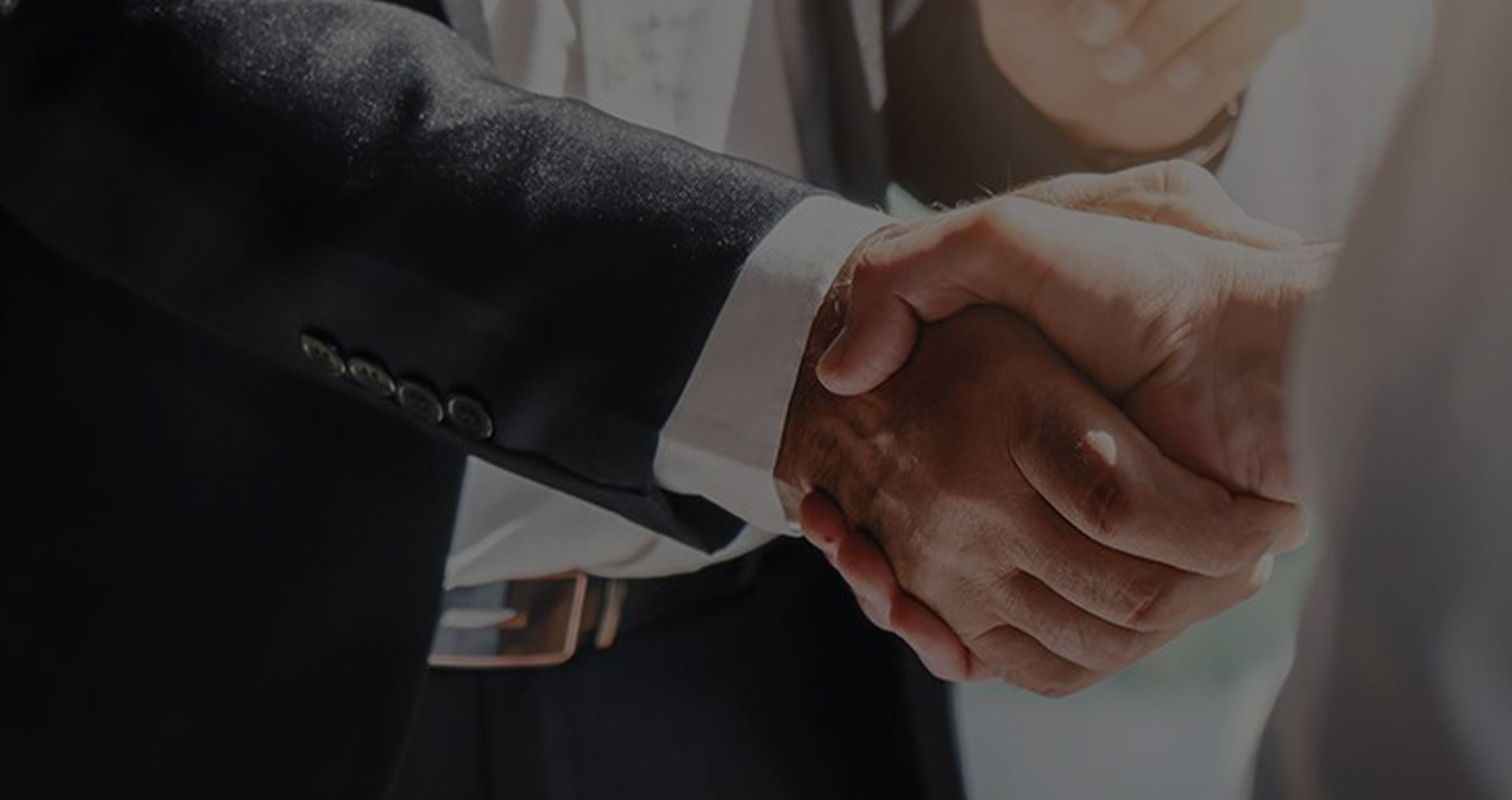 Our Five-Star Client Testimonials
"Thomas and his staff do an excellent job with the variety of work they perform."

They are well organized, detail oriented, and always looking for the best solution to the client's situation (not just the easy fix).

- Chris B.

"Great service and understanding the sense of urgency!"

It gave me peace of mind and when I return I will go to him for my Will.

- Lauri B.

"I have never worked with a more efficient and caring attorney."

Thomas Upchurch and his team have been remarkable in helping me take care of my grandmother's estate needs and Medicaid application to get her the care she deserves.

- Ashley M.

"I highly recommend Thomas and his team at Upchurch Law."

I have had the privilege of working with Mr. Upchurch on behalf of numerous shared clients over the years. Each and every client has always expressed to me their thankfulness that Thomas Upchurch was involved in their case.

- Ron Z.

"Would recommend him again in a heartbeat!"

I was highly impressed with Mr. Upchurch's skills and integrity, and feel very fortunate to have had him as our family's legal representative.

- Gregory H.

"This was the first time my family and I used Thomas Upchurch and I'm very glad we did."

Thomas and his staff were so helpful and professional which really helped my family and I when we didn't know what to do.

- Maggie

"In comparison to other local probate attorney firms I've worked with, I find them to be absolutely the best in the area."

Upchurch Law, and particularly Crystal Lukes (Legal Assistant), could not have been more competent, informative, pleasant to work with and aggressive in pursing a Probate close in a timely fashion.

- Dorothy K.

"I highly recommend him."

Attorney Thomas Upchurch is professional, efficient, and knowledgeable of both probate litigation and estate planning.

- Susan S.