Palm Coast Probate & Estate Administration Lawyer
Serving all of Palm Coast, Florida
Thomas Upchurch is Palm Coast's respected probate attorney and estate planning & estate litigation lawyer. At Upchurch Law, we offer professional legal services to Palm Coast residents and surrounding areas.
If you or someone you know is in need of a Medicaid attorney, estate planning attorney, elder law attorney, guardianship attorney, or probate attorney, Upchurch Law can help. Contact us today to get started.
Ready to Start Working With Us?
Do you need a trusted attorney to handle your legal affairs? Are you looking for a professional Florida probate attorney with years of experience working with families just like yours?
Don't settle. At Upchurch Law, we have experience handling numerous Florida guardianship and estate planning cases, including various other legal situations.
How Upchurch Law Can Help You
After a loved one passes, it can be an emotional and challenging time for families. Dealing with the details of a loved one's estate can be both stressful and overwhelming while in the midst of grief. Many don't realize the many legal procedures involved in dividing the property of a loved one's estate.
In an executor role, you're tasked with understanding complex legal procedures pertaining to probate law. But you don't have to do it alone.
With years of experience helping families with estate planning and probate, Thomas Upchurch understands how to alleviate stress and speed up the estate administration process. His sole focus is helping clients complete this important legal process by handling the important details and avoiding complications.
Need a simple will created? Are you in a situation where you're contesting an inheritance agreement? At Upchurch Law, we're committed to providing our clients with the best legal services in Palm Coast through top-notch professional service. We strive to keep costs low and our fees reasonable while offering the professional legal services you deserve.
Each of our clients receives the same access to the resources and support often provided by larger firms. As a smaller firm, we place a high value on offering our clients personalized attention by listening to their concerns and offering a great experience.
We understand how daunting and confusing the legal proceedings of probate matters, estate planning, guardianship, and elder care can be. When you choose Upchurch Law, we handle the complex legal matters and offer you the best representation available.
Our Promise to You:
Have a question or concern? We're always available. We promptly return emails and phone calls to ensure you receive top-notch service and the best legal information regarding your rights through any legal process. As your expert guide, we'll help you navigate any legal issue with ease.
What is probate?
Probate, also called estate administration, is the process by which assets are transferred to a person's heirs. During probate, a personal representative is named, the assets are collected, any creditors are paid, and the remaining assets are transferred to the heirs. There are two different types of estate administration: formal administration and summary administration. The majority of estates will be handled through formal administration. Summary administration, the quicker form of administration, is only used in certain circumstances, such as when the assets are under $75,000 or more than 2 years have passed since the individual's passing.
Can I avoid probate?
Every case is different, but most people will need probate. In most cases, the deceased will have some assets solely in their name that need to go through the administration process to be transferred. You can minimize the number of assets that go through probate by jointly titling assets or naming designated beneficiaries. If you have questions about whether or not an estate needs to go through the probate process or want to know how you can minimize the assets that go through probate, reach out to an experienced probate attorney.
What happens when there is no will?
When an individual passes away with no will, Florida law determines who will inherit the assets. Typically, if the individual is married, the spouse inherits everything unless the individual has children from a previous relationship. In that case, the estate will be split between the spouse and all children. This division of the assets is called intestate succession. It's important to note, however, that even with intestate succession, the assets will need to go through the probate process.
When does probate start?
In Florida, there is no deadline to start probate. That doesn't mean that you should wait years to get the process going. The probate will become more complex when more time has passed, as heirs may have passed away or lost contact. The good news is that you don't need much information to start the probate process. A probate attorney will help you get started and guide you through gathering the necessary information.
What does a probate attorney do?
In almost all situations, Florida law requires you to hire a probate attorney. Even if your situation does not require an attorney, the Florida probate process is complex. A probate attorney will help you with several aspects of the probate process, such as:
Avoiding family conflict – There can be arguments amongst family members when it comes down to who gets which assets. A probate attorney can help to mediate disagreements and effectuate the intent of the will.
Determining beneficiaries – If the will is unclear, or if there is no will, it can be challenging to figure out who is benefiting from the will.
Assisting with technical complexities – Florida law has several complex rules surrounding probate. Probate documents are required to follow certain specifications that can be frustrating for families.
Challenging the will's validity – If there are concerns about the validity of the will, you'll want an experienced probate attorney to help you evaluate and pursue your claims.
Do I need a probate attorney?
In most circumstances, Florida law requires you to retain a probate attorney to help administer the estate. Even if an attorney is not legally required, Florida probate laws are technical and complex. It can be challenging to navigate these on your own. An experienced probate attorney can guide you through the process and make sure that deadlines are met, and documents are completed and filed appropriately. This guidance makes a big impact on how quickly the estate moves through the probate process and takes a lot of stress off of you. If you are an heir or beneficiary and you have concerns about the estate administration or the validity of the estate documents, you'll also want to hire an experienced probate attorney. It'll be key for you to have someone looking out for your best interests and advocating for your rights.
Contact a Palm Coast Probate Attorney
At Upchurch Law, we understand that you and your family are experiencing a stressful and emotional time. Don't navigate this legal process alone. Thomas Upchurch is an experienced probate attorney who will zealously advocate for you. Contact Upchurch Law today to set up a consultation.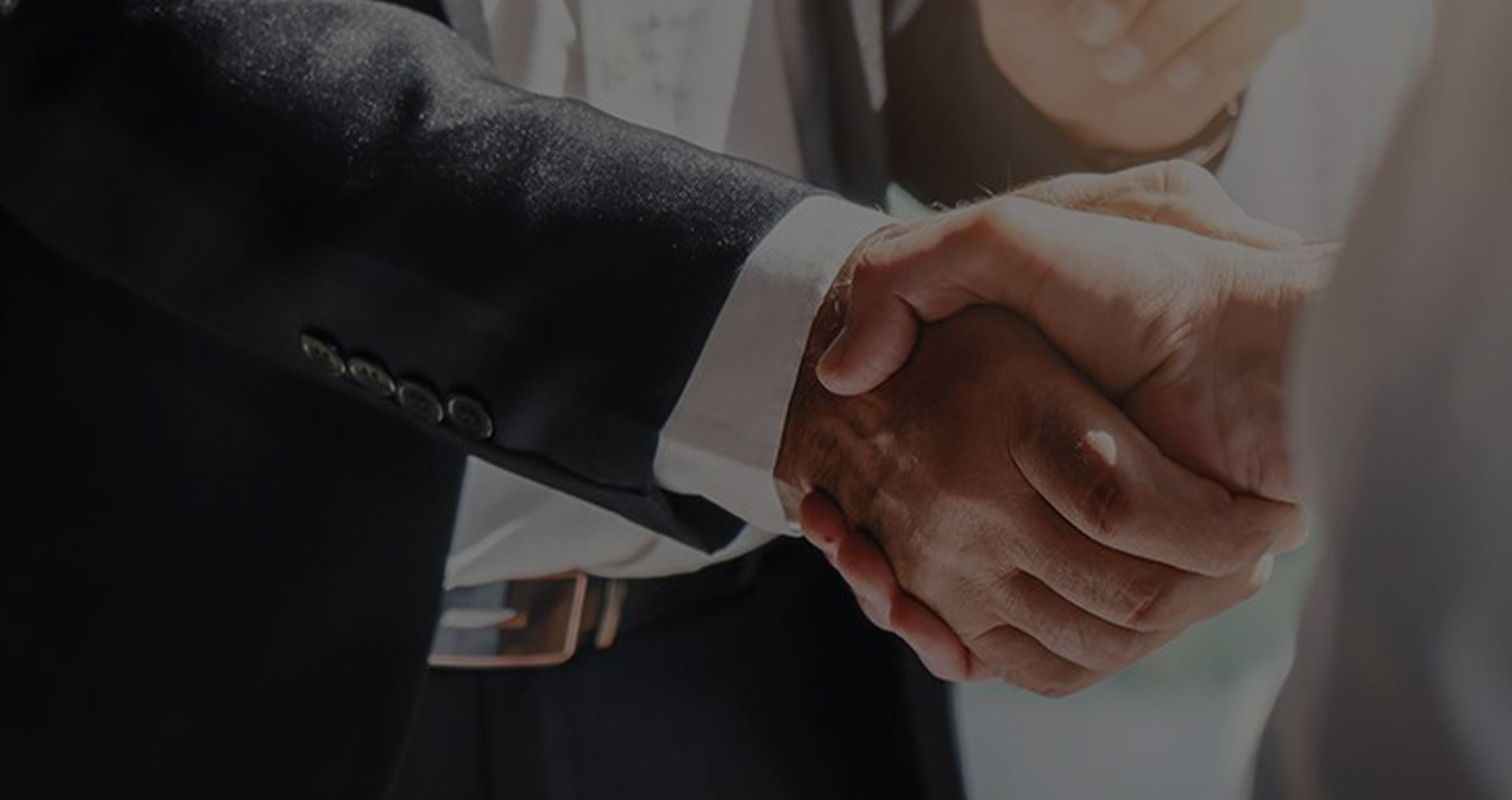 Our Five-Star Client Testimonials
"Thomas and his staff do an excellent job with the variety of work they perform."

They are well organized, detail oriented, and always looking for the best solution to the client's situation (not just the easy fix).

- Chris B.

"Great service and understanding the sense of urgency!"

It gave me peace of mind and when I return I will go to him for my Will.

- Lauri B.

"I have never worked with a more efficient and caring attorney."

Thomas Upchurch and his team have been remarkable in helping me take care of my grandmother's estate needs and Medicaid application to get her the care she deserves.

- Ashley M.

"I highly recommend Thomas and his team at Upchurch Law."

I have had the privilege of working with Mr. Upchurch on behalf of numerous shared clients over the years. Each and every client has always expressed to me their thankfulness that Thomas Upchurch was involved in their case.

- Ron Z.

"Would recommend him again in a heartbeat!"

I was highly impressed with Mr. Upchurch's skills and integrity, and feel very fortunate to have had him as our family's legal representative.

- Gregory H.

"This was the first time my family and I used Thomas Upchurch and I'm very glad we did."

Thomas and his staff were so helpful and professional which really helped my family and I when we didn't know what to do.

- Maggie

"In comparison to other local probate attorney firms I've worked with, I find them to be absolutely the best in the area."

Upchurch Law, and particularly Crystal Lukes (Legal Assistant), could not have been more competent, informative, pleasant to work with and aggressive in pursing a Probate close in a timely fashion.

- Dorothy K.

"I highly recommend him."

Attorney Thomas Upchurch is professional, efficient, and knowledgeable of both probate litigation and estate planning.

- Susan S.