Brevard County Probate and Estate Litigation Attorney
Serving Space Coast, Melbourne, Cocoa Beach, Palm Bay, Port Canaveral, Viera and all Surrounding Areas
Brevard County, home to Florida's famous Space Coast, is known for many noted Florida attractions. In addition to the 70+ miles of beach along the coast, the Space Coast area includes both the Kennedy Space Center and Cape Canaveral Air Force Station. But, it's not just a tourist destination—it's also home to hundreds of thousands of Floridians.
The average age of Florida residents is higher than the national average, and in most of the Brevard County area, the average is even higher. For example, the average age of Cocoa Beach residents is 56.9 years, compared with 41.9 statewide. While it's important for any adult to have a comprehensive estate plan, it's even more pressing for older Americans and those with medical conditions.
In Brevard County, there are about 2,300 probate filings each year, making up about ⅔ of the county's probate court docket.
Estate Planning to Probate Litigation
Protecting yourself and your family is a multi-step process that begins with comprehensive estate planning. A thorough estate plan will include:
A will or other means of passing property after your death
Arrangements for healthcare decision-making if you are unable to make your own decisions
Nomination of a guardian for your children if you should pass away or become incapacitated while they are minors
Powers of attorney to allow a trusted person to manage your affairs if you are incapacitated
Long-term planning for medical care and asset protection
For most people, this isn't a one-step process. Circumstances change–children are born, heirs pass away, people divorce, wealth grows or shrinks–and those changes often make it necessary to update documents such as powers of attorney and wills. Neglecting this type of maintenance can have unfortunate consequences, such as assets leaking out of the family to creditors of a beneficiary.
Probate Administration in Florida
Some aspects of estate planning, such as medical directives and long-term care planning, protect you during your lifetime. But others, such as a will, direct what happens to your property after you pass away. A Florida will not only lays out your instructions about how your property will be distributed, but also names the person you want to administer your estate. If the person you choose is legally qualified and willing to take on the role, the probate court will typically appoint him or her as personal representative.
The personal representative is responsible for ensuring that your wishes are carried out, but there's much more to the job. A Florida personal representative must:
Serving notice on interested parties
Identify, inventory and safekeep assets
Identify creditors and settle debts of the estate
File any necessary tax returns and make tax payments
Liquidate (sell) assets as necessary to pay debts or make distributions under the will
Distribute assets to beneficiaries according to the terms of the will, after ensuring that priority items such as debts, costs of administration and taxes have been covered
Preparing an accounting for the probate court
Under Florida law, most personal representatives are required to hire a probate lawyer to assist them with administration of the estate. The probate attorney is paid by the estate, not the personal representative. Working with an experienced estate litigation lawyer protects the estate from innocent mistakes an inexperienced personal representative might make, and helps the personal representative avoid missteps that might lead to probate litigation.
Generally, beneficiaries do not need their own probate attorneys. However, if questions or conflicts arise, it is best to consult with a probate lawyer before making any decisions about how to move forward.
Probate Litigation
Most Florida probate cases proceed without serious conflicts. But, sometimes problems arise. Some of the most common examples include challenges to the validity of the will submitted to probate and allegations of wrongdoing on the part of the personal representative.
Will Contests
A will contest is an adversary proceeding in the probate court challenging the validity of a will. A will may be challenged for a variety of reasons, including:
A claim that the will was not properly witnessed
An argument that the testator lacked capacity to execute the will, either because he was a minor or because of diminished mental capacity
A claim that the will is a forgery
A claim that the will is not the testator's most recent will
An allegation that the will was signed under duress, such as someone threatening the testator with violence, withholding of necessities or other consequences
An allegation that the will was procured by fraud, such as someone securing the testator's signature by misrepresenting the contents of the document
Some types of will contests are more complicated than others. For example, allegations of duress, fraud, or even mental capacity may be difficult to prove, since the testator is no longer available to testify or for evaluation.
If you're considering a will contest, it is in your best interest to talk with an experienced Florida probate litigation attorney before you take any action. It's important to understand what type of evidence will be required, what challenges you may face, how much probate litigation is likely to cost, and how your inheritance may be impacted by a successful challenge to the will.
Probate Litigation Concerning the Personal Representative
A Florida personal representative has a fiduciary duty to beneficiaries of the will. That means the personal representative is expected to put the beneficiaries' interests ahead of his or her own in administering the estate.
A personal representative who engages in self-dealing or certain other actions may be personally liable for any losses to the estate. But, that's not the only type of probate litigation involving a personal representative. Probate litigation may arise if the personal representative is not carrying out duties in a timely manner, it appears to the beneficiaries that property isn't being appropriately valued, or other conflicts arise. Beneficiaries may ask the court to order the personal representative to take certain actions, such as having an independent appraiser evaluate the value of certain assets. Or, in extreme circumstances, they may ask the probate court to remove the personal representative.
While actions against the personal representative are sometimes warranted–and perhaps even necessary–this type of actual requires careful evaluation. Personal representatives are expected to fulfill their duties, but not to be perfect or to act precisely according to the wishes of the beneficiaries. And, in some cases, an action against the personal representative may be a losing proposition financially. Probate litigation can be costly, and it's important to weigh the potential benefits against both the financial costs and the potential delay in distribution.
An experienced probate lawyer can help you make this assessment and determine the course of action that's most beneficial to your interests.
The Spousal Elective Share
Claiming the elective share in Florida doesn't always involve adversarial litigation. As a matter of law, the surviving spouse is entitled to a certain minimum share of the deceased's assets regardless of what the will says. However, determining the amount due to a surviving spouse who elects against the will can be complicated, and may be contested.
At a glance, the law seems straightforward: the surviving spouse is entitled to 30%. So, if the spouse received 20% under the will, it might seem obvious that it would be beneficial to choose the elective share. But, that's not always the case. That's because the percentage set forth in the will applies only to assets that pass through probate. But, the percentage set forth in the elective share statute takes in many other assets, some of which the spouse may already have received through rights of survivorship or as a beneficiary.
Anyone considering electing against a Florida will should consult an experienced probate litigation attorney for more detailed information about the assets included in each calculation and which approach is more beneficial.
Consult an Experienced Brevard County Probate Attorney
Florida Attorney Thomas Upchurch has been assisting people in and around Brevard County with estate and probate issues for decades. The best protection for you and your family is a well-considered and administered plan that begins with a comprehensive look at your assets, beneficiaries and goals.
Whether you are a personal representative in need of assistance administering an estate, a beneficiary or other interested party questioning the validity of a will, a beneficiary unhappy with the personal representative's performance, a surviving spouse considering electing against the will, or a beneficiary interested in contesting a spousal election calculation, Upchurch Law can help.
To schedule a consultation, call (386) 272-7445 right now.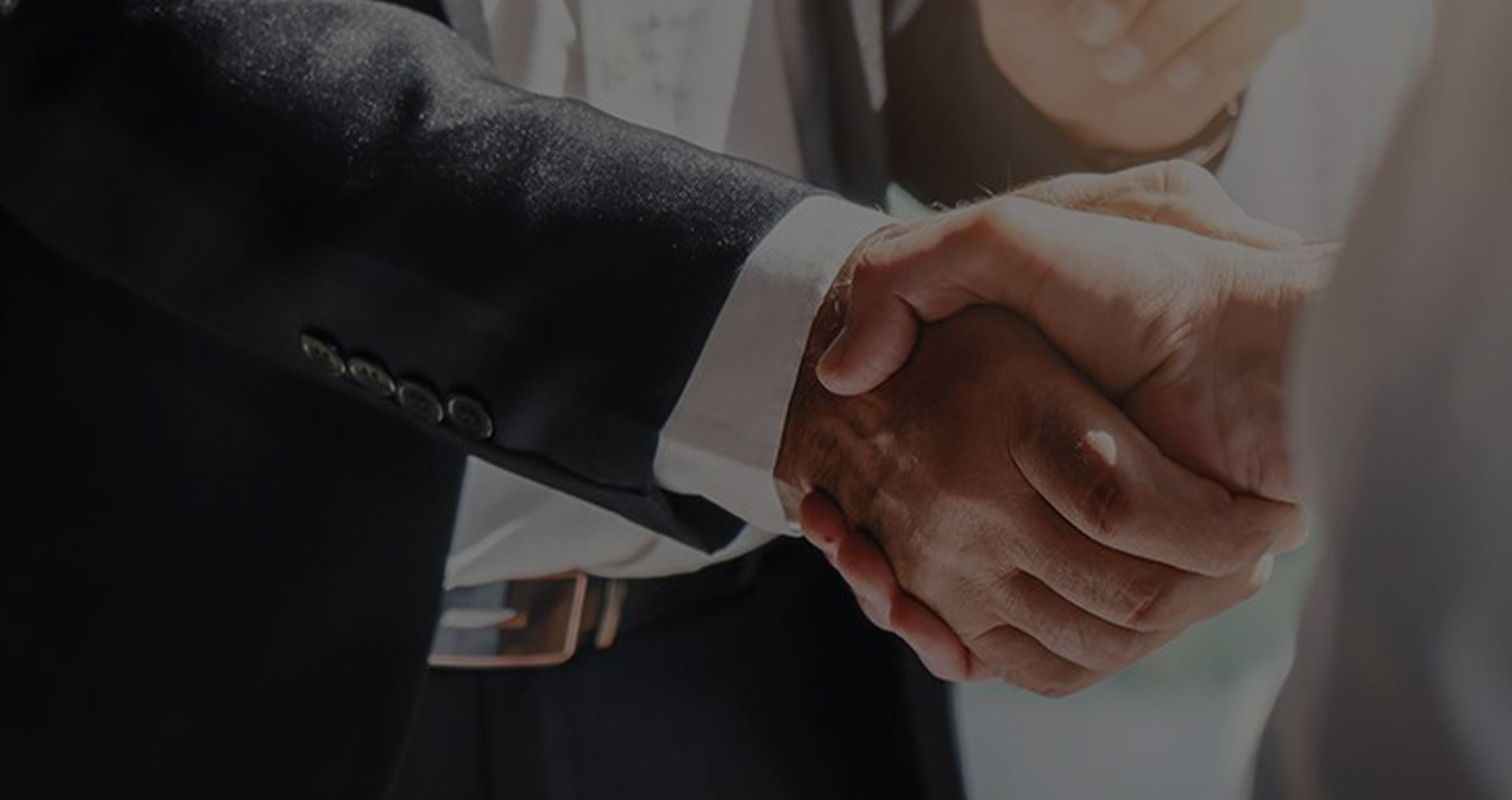 Our Five-Star Client Testimonials
"Thomas and his staff do an excellent job with the variety of work they perform."

They are well organized, detail oriented, and always looking for the best solution to the client's situation (not just the easy fix).

- Chris B.

"Great service and understanding the sense of urgency!"

It gave me peace of mind and when I return I will go to him for my Will.

- Lauri B.

"I have never worked with a more efficient and caring attorney."

Thomas Upchurch and his team have been remarkable in helping me take care of my grandmother's estate needs and Medicaid application to get her the care she deserves.

- Ashley M.

"I highly recommend Thomas and his team at Upchurch Law."

I have had the privilege of working with Mr. Upchurch on behalf of numerous shared clients over the years. Each and every client has always expressed to me their thankfulness that Thomas Upchurch was involved in their case.

- Ron Z.

"Would recommend him again in a heartbeat!"

I was highly impressed with Mr. Upchurch's skills and integrity, and feel very fortunate to have had him as our family's legal representative.

- Gregory H.

"This was the first time my family and I used Thomas Upchurch and I'm very glad we did."

Thomas and his staff were so helpful and professional which really helped my family and I when we didn't know what to do.

- Maggie

"In comparison to other local probate attorney firms I've worked with, I find them to be absolutely the best in the area."

Upchurch Law, and particularly Crystal Lukes (Legal Assistant), could not have been more competent, informative, pleasant to work with and aggressive in pursing a Probate close in a timely fashion.

- Dorothy K.

"I highly recommend him."

Attorney Thomas Upchurch is professional, efficient, and knowledgeable of both probate litigation and estate planning.

- Susan S.