Jacksonville & Duval County Probate Attorney
Serving Duval County, Florida and Beyond
Probate and elder law issues will impact nearly every family at some point. How complicated those issues are and how well the process goes will depend in large part on how well prepared the family is. Unfortunately, most people are underprepared.
Whether you have specific needs you're ready to address or you're starting from scratch and need guidance on how best to protect your family, the best starting point is an experienced Jacksonville estate lawyer. If you're acting as executor of a Duval County will, considering estate litigation, assessing the benefits of claiming an elective share, or contemplating trust litigation, a local probate attorney can be your best source of information.
Attorney Thomas Upchurch and his team have extensive experience helping people protect themselves and their loved ones through the probate process. If you've been named executor of someone's will, have doubts about the validity of a will that's been submitted to probate, believe the executor of a will or administrator of a trust is mismanaging the property, or have other questions about asserting your rights in probate or trust litigation, schedule your consultation right now.
Neglecting Estate Planning Can Be Costly and Stressful
When most people think of "estate planning," they think about a will or other means of passing property after death, but that's just one of the many important elements in an effective estate plan. Overlooking other aspects, such as medical directives and powers of attorney, can create unnecessary expense and complication for your family.
Many people simply assume that the person closest to them will step in to make medical decisions or ensure that their bills get paid if they're incapacitated, but it's rarely that simple. The person who knows you best and is in the best position to make decisions on your behalf may not be the one with legal authority. Or, there may be two people with equal voice from a legal perspective, but with very different views about what should happen next. And, of course, your brother or adult daughter can't simply step in and start depositing your Social Security checks and writing checks from your account to cover your mortgage and other expenses if no legal authority has been granted.
Similarly, many people have a general idea that their family will inherit automatically if they die without a will, and that's true. But, the people who inherit under Florida's intestate succession law may not be the ones you expect—particularly if you or your spouse has children with someone else. And, people you think of as family may be excluded. For instance, if you have a stepchild you've raised from babyhood but never adopted, you may think of her exactly the same as your natural children. In Florida, however, she won't inherit anything unless you've specifically provided for her.
These are just two examples of the many complications that can arise when you neglect estate planning. The same concept holds true for probate litigation, trust litigation and other issues.
Pitfalls in Probate Litigation
Probate litigation is sometimes warranted and may even be necessary to ensure that the deceased's true wishes are carried out and family members and other beneficiaries are protected. But litigation isn't always the answer.
Sometimes, the issue triggering potential litigation won't have a significant impact on distributions, and the cost of litigation might exceed any possible gain. In those cases, pursuing a will contest or other probate litigation may not be in anyone's best interest. Sometimes, even significant issues can be resolved through negotiation, protecting estate assets from being depleted by a long battle. An experienced probate attorney can make those assessments and explain your options from both a legal and a practical perspective.
Similarly, a surviving spouse deciding whether to elect against the will may not have adequate information to make that decision. The calculation of a spouse's elective share is complicated, and determining which path is most beneficial requires a close look at both the estate assets and any assets that may be jointly held or have passed to the surviving spouse outside the estate.
How Can an Estate Lawyer Help?
Some of the most important services a probate and elder law attorney can provide include:
Estate planning services to help you decide how best to protect yourself and provide for your family
Wills and living trusts to help ensure that your property passes as you intend after your passing
Advance directives and medical powers of attorney to manage your healthcare if you are unable to make your own decisions
Nomination of a guardian for minor children
Assistance with probate or trust administration
Assessment of possible will contests and other probate litigation claims
Representation in probate and trust litigation
Assessment and management of elective share claims
Of course, every individual's needs and every family's situation are different. So, effective preparation requires more than finding a checklist online or using a do-it-yourself will kit.
An experienced Jacksonville estate lawyer will guide you through the process, raising issues, considerations and options you may not have considered.
Upchurch Law Represents Florida Executors
When you take responsibility for administering a loved one's estate, you're taking on a significant responsibility. It's up to you to ensure that the deceased's wishes are carried out, but that's not your only job. Florida law sets forth a long list of duties of the personal representative, including:
Serving notice on interested parties
Inventorying assets and safekeeping them
Identifying creditors and settling debts
Completing any necessary tax returns and making payment
Liquidating assets as necessary to pay creditors and taxes and make distributions to beneficiaries
Making distributions to beneficiaries
Providing an accounting
This can be a daunting task for someone inexperienced with the process, and it's easy to make mistakes. An experienced probate administration attorney such as Thomas Upchurch can simplify the process, manage some aspects, provide step-by-step instructions, help you connect with experts as needed, prepare documents, and help ensure that all tasks are completed properly and on time.
A consultation with a seasoned Jacksonville probate attorney should be your first step. You can schedule one right now by calling (386) 272-7445 or filling out the contact form on this site.
Will Contests and Other Probate Litigation
Usually when someone passes away and a will is submitted to probate, the process is relatively predictable. Florida law and the terms of the will combine to dictate which debts, expenses and bequests will be paid and set the order of priority. The executor's job is to manage the process according to the law and the terms of the will.
Sometimes, though, conflicts arise. One of the most common types of conflict is a will contest. Will contests arise when an interested party claims that the will submitted to probate is not valid. Some possible reasons a will might be subject to challenge include claims that:
The document is not the deceased's most recent will, and has been revoked by the creation of the newer will
The will is a forgery
The deceased didn't have the mental capacity to create a legal will at the time of execution, usually due to a medical condition such as Alzheimer's disease or dementia
The deceased was pressured or forced to sign the will
The deceased was tricked into signing the will, perhaps with misinformation about what the document was or about the contents of the will
Will contests, like other types of probate litigation, are litigated within the probate case.
The other type of probate litigation typically involves claims relating to the administration of the estate. For instance, beneficiaries may attempt to remove an executor they believe is violating his or her fiduciary duty. Beneficiaries may also use probate litigation to seek additional information, force the executor to provide an accounting, or challenge the executor's plan for distributing assets.
Before undertaking any type of estate litigation, it is important to understand the possible impact of the litigation. For example, a family member who is considering contesting a will should be aware of how property distribution would play out if the will is declared invalid. It's also important to consider the cost of estate litigation relative to the potential gain. And, an experienced probate attorney should assess the strength of the claim. For example, minor mistakes or delays in providing information generally won't support removal of an executor, though beneficiaries may be frustrated by what they view as poor performance. In that situation, there may be less aggressive and less expensive solutions available.
Claiming an Elective Share
A surviving spouse in Florida is entitled to an elective share by law. But, that doesn't mean that claiming the elective share is always the right choice. And, it doesn't mean a named beneficiary of a will is completely powerless when a surviving spouse claims the elective share.
If you are the surviving spouse and inherit under the will, it may take a lot of math to determine whether or not electing against the will is to your benefit. For example, a will may leave the surviving spouse 25% of the estate. The Florida elective share is 30%, so it appears that the elective share will be greater, but the elective share calculation considers property that may not be passing through the estate. Depending on the property in play, how it is titled, and what the spouse receives outside the estate, he or she may receive less by electing for the 30% statutory share in place of the 25% provided through the will.
An experienced probate attorney can assess the bigger picture and calculate both scenarios so you can make the choice most beneficial to you.
But, what if you're a beneficiary and someone else is electing against the will?
The surviving spouse is entitled to the elective share if he or she chooses to claim it. There's nothing you can do about that. It may, however, still be in your best interest to consult a probate litigation attorney. That's because other issues, such as which property should be counted and how that property is valued, may impact what you ultimately receive.
Upchurch Law Helps Jacksonville Families
If this seems like a lot of information and raises more questions in your mind, don't worry. You don't have to become an expert in probate law to protect yourself and your family. You just have to find the right probate lawyer to guide you through the process, advise you on any claims you're considering, and handle the technical and legal aspects of the process for you.
Attorney Thomas Upchurch has extensive experience in probate administration and litigation, and in the related areas of estate law that impact Jacksonville families. Give yourself the advantage of that experience as early in the process as possible. Call (386) 272-7445 right now to get started.
Duval County Probate Filings
Florida probate courts are busy. In any given year, more than 130,000 probate matters can be filed around the state. More than 7,600 of those matters will be filed in the 4th Circuit, which includes Duval, Clay and Nassau counties. Nearly 85% of those filings are likely to be in the Duval County Probate Court. The probate court is located in the Duval County Courthouse at 501 W. Adams Street in Jacksonville.
In the most recent fiscal year's statistics, these filings included:
2,492 probate cases
36 trust litigation matters
387 guardianship matters
A probate case is typically opened with the filing of a deceased's will. A will is submitted to probate in Duval County if the deceased was a resident of the county at the time of his or her death. The administrator of a Florida estate has many responsibilities, some of which are unfamiliar to most people. That's why Florida law requires that most administrators be represented by a Florida attorney. The most effective representation comes from an experienced estate administration attorney who is familiar with the workings of the local probate court.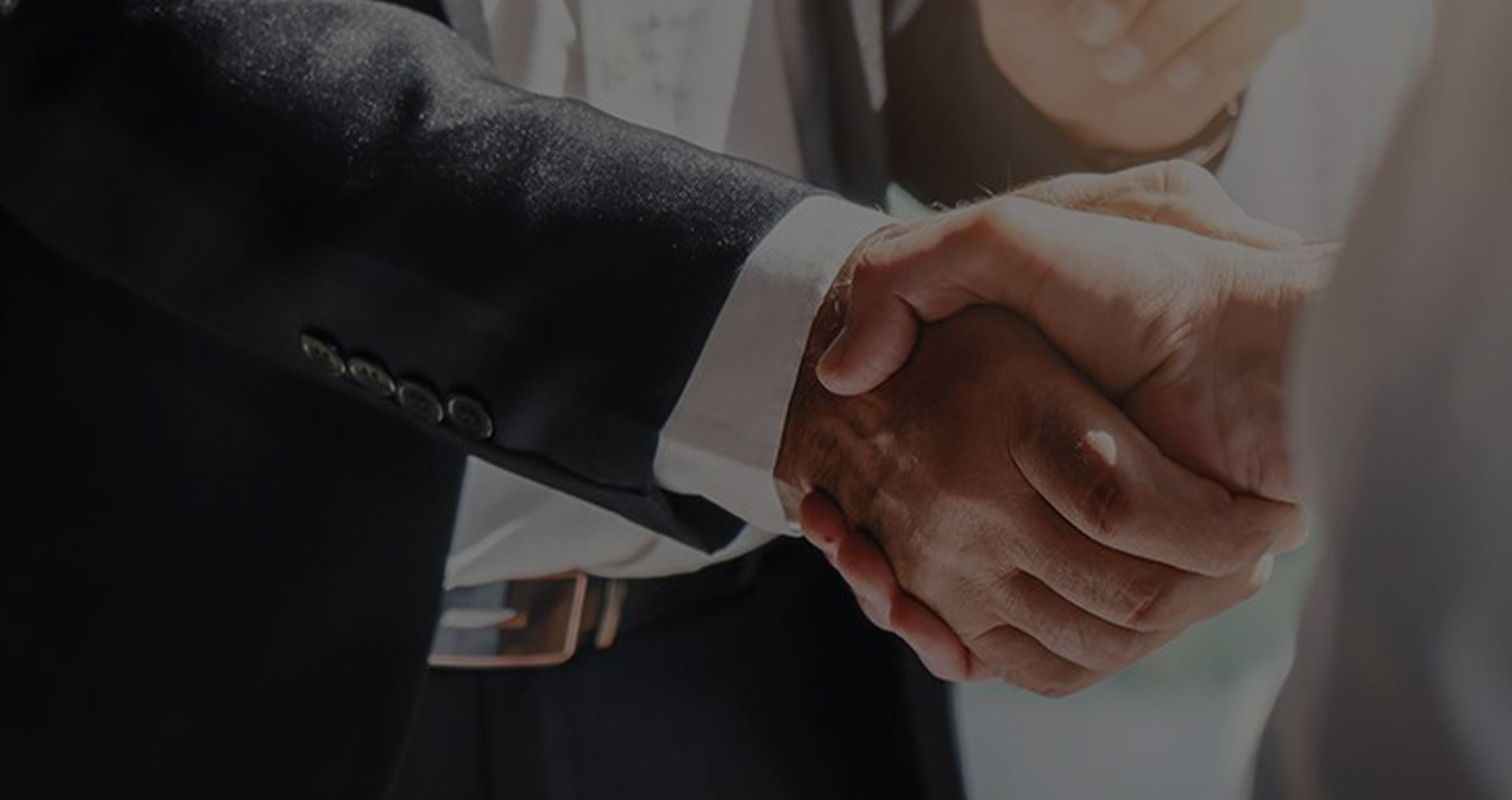 Our Five-Star Client Testimonials
"Thomas and his staff do an excellent job with the variety of work they perform."

They are well organized, detail oriented, and always looking for the best solution to the client's situation (not just the easy fix).

- Chris B.

"Great service and understanding the sense of urgency!"

It gave me peace of mind and when I return I will go to him for my Will.

- Lauri B.

"I have never worked with a more efficient and caring attorney."

Thomas Upchurch and his team have been remarkable in helping me take care of my grandmother's estate needs and Medicaid application to get her the care she deserves.

- Ashley M.

"I highly recommend Thomas and his team at Upchurch Law."

I have had the privilege of working with Mr. Upchurch on behalf of numerous shared clients over the years. Each and every client has always expressed to me their thankfulness that Thomas Upchurch was involved in their case.

- Ron Z.

"Would recommend him again in a heartbeat!"

I was highly impressed with Mr. Upchurch's skills and integrity, and feel very fortunate to have had him as our family's legal representative.

- Gregory H.

"This was the first time my family and I used Thomas Upchurch and I'm very glad we did."

Thomas and his staff were so helpful and professional which really helped my family and I when we didn't know what to do.

- Maggie

"In comparison to other local probate attorney firms I've worked with, I find them to be absolutely the best in the area."

Upchurch Law, and particularly Crystal Lukes (Legal Assistant), could not have been more competent, informative, pleasant to work with and aggressive in pursing a Probate close in a timely fashion.

- Dorothy K.

"I highly recommend him."

Attorney Thomas Upchurch is professional, efficient, and knowledgeable of both probate litigation and estate planning.

- Susan S.