Orlando Estate Litigation
Thomas Upchurch of Upchurch Law is an experienced Florida estate litigation lawyer who can assist you with probate disputes and estate litigation matters. It will be important to consult with an attorney who specializes in estate litigation to ensure that you receive proper guidance and representation throughout the entire process.
When seeking an Orlando estate litigation lawyer, you should consider scheduling a consultation with an attorney to discuss your specific needs and concerns. During your consultation, you can ask about their approach to handling estate litigation cases, their success rate, and the potential strategies they might employ to address your particular situation to assess whether they are a good fit for your needs and whether you feel comfortable working with them.
Remember to provide an attorney with all the relevant details and documentation related to your case to ensure they have a clear understanding of the situation and can provide you with the most accurate advice and guidance.
Estate Litigation Process in Florida
Probate is a court-supervised process that involves the identification, collection, and distribution of a deceased person's assets, as well as the payment of their debts. The Florida Probate Code, found in Chapters 731 through 735 of the Florida Statutes, provides the legal framework for probate proceedings, while the Florida Probate Rules, specifically Part I and Part II, outline the rules and procedures that govern probate cases in the state.
Estate litigation cases arise when there are legal disputes or objections concerning the distribution of assets or inheritances after someone's death. These disputes can stem from various issues, such as challenges to the validity of estate plans, allegations of undue influence or fraud, disagreements over the administration of the estate, or conflicts related to trusts and wills. Estate litigation cases can be complex, involving intricate legal arguments and evidence, and they often require the expertise of attorneys who specialize in probate and trial litigation.
It will be crucial to seek the assistance of a qualified attorney with experience in estate litigation to navigate these complex legal matters. An attorney specializing in probate and trial litigation can provide guidance, advocate for your interests, and help resolve disputes through negotiation, mediation, or, if necessary, courtroom litigation.
Timing of Estate Litigation Cases in Florida
Timing is critical in probate cases, and it is advisable for people to seek legal counsel promptly to ensure that important deadlines and actions are not missed. When it comes to estate administration, a personal representative or executor is responsible for managing the assets and affairs of the estate.
This management can include tasks like paying bills, managing investments and property, conducting sales, and distributing assets to beneficiaries as outlined in the terms of the will. However, it will be important to note that while a personal representative must fulfill their duties according to a will, there can be instances where issues arise.
For example, if there are concerns about the validity of the will or trust document, it may impact the distribution of assets or the rightful beneficiaries. In such cases, a trustee or personal representative who is carrying out their duties may unintentionally be moving assets away from those who are entitled to inherit or benefit from the estate or trust.
If there are suspicions or disputes regarding the administration of an estate or trust, it is crucial to consult with an experienced probate attorney who can assess the situation, review the relevant documents, and provide guidance on the appropriate legal actions to take. They can help protect the interests of the rightful beneficiaries, explore options for recapturing distributed assets if necessary, and address any issues related to poor management or potential breaches of fiduciary duty.
Protecting Rights for Undue Influence and Lack of Capacity Matters
Contesting a will can occur for various reasons, including challenging the validity of a will, seeking the removal of beneficiaries, or alleging that the will was executed under duress. Two common issues in such cases involve questioning the mental capacity of the testator and alleging undue influence in the creation or modification of the will.
When contesting a will based on mental capacity, it typically involves arguing that the testator lacked the necessary mental capacity to understand their assets, beneficiaries, and the legal effects of their will. Conditions such as Alzheimer's or dementia can be factors that contribute to diminished mental capacity and may be grounds for contesting a will.
Undue influence, on the other hand, occurs when a third party manipulates or exerts pressure on the testator, leading them to make changes to the will that benefit the influencer, which can involve the execution or modification of the will, as well as the removal of beneficiaries.
In probate litigation cases involving will contests, it is crucial to seek the guidance of an experienced Orlando probate litigation lawyer like Thomas Upchurch. A skilled attorney in this field can assess the specific circumstances of your case, provide sound legal advice, gather the necessary evidence to support your claim, manage all legal procedures and deadlines, negotiate potential settlements, and represent you in court if required.
By working with an experienced probate litigation lawyer, you can navigate the complexities of the legal process and ensure that your rights and interests are protected. Whether it involves contesting a will based on mental capacity, undue influence, or other grounds, a knowledgeable attorney can provide the guidance and representation you need to pursue a favorable outcome.
Undue Influence in Florida
The Carpenter presumption, established in In re Estate of Carpenter, 253 So. 2d 697 (Fla. 1971) and later codified in Florida Statute § 733.107(2), creates a rebuttable presumption of undue influence when certain factors are present. These factors, also known as the "active procurement" factors, include the beneficiary's presence during the execution of the will, recommendation of an attorney, knowledge of the will's contents before execution, and other circumstances that suggest the beneficiary's active involvement in the creation of the will.
When the Carpenter presumption is invoked, the burden of proof shifts to the defendant (or the accused person) to prove, by a preponderance of the evidence, that no undue influence occurred. A defendant must present evidence to rebut the presumption and demonstrate that the will or trust was not the result of undue influence.
It is important to note that the burden of proof may shift back and forth depending on the evidence presented. Initially, the burden rests with the person challenging the document to establish undue influence. However, once sufficient evidence is presented to raise the presumption, the burden shifts to the proponent of the document (typically the beneficiary) to prove the absence of undue influence.
In estate litigation cases involving claims of undue influence, it is crucial to work with an experienced attorney who understands the complexities of Florida law and can effectively present your case. They will gather and present evidence to support the allegations of undue influence and navigate the legal process to ensure your rights are protected.
Lack of Capacity in Florida
In probate litigation cases, one common challenge to the validity of a will is based on the testator's lack of mental capacity. It is important to note that old age, illness, or a mental disease alone does not automatically indicate a lack of capacity. Even individuals with mild to moderate dementia or other disorders may still have the mental capacity to create a valid will if they have periods of lucidity and meet certain criteria.
The Banks v. Goodfellow (1870) case established a test to determine testamentary capacity. According to this test, a testator must demonstrate the following:
The nature of making a will and its effect – The testator should have an understanding that they are creating a legal document that will dictate the distribution of their assets after their death.
The extent of the property of which they are disposing under a will – The testator should be aware of the nature and value of their assets and how they will be distributed among beneficiaries.
The claims of family or friendship involved – The testator should be aware of the people who have a legal right to inherit from their estate, such as family members or close friends.
Be free from any delusion of the mind that can affect their dispositions toward other people – The testator should not have any false beliefs or delusions that will distort their decision-making regarding the distribution of their assets.
These criteria help establish whether a testator has the requisite mental capacity to create a valid will. If a person with dementia, for example, cannot remember the identities of beneficiaries or understand their relationship with others, it may indicate a lack of mental capacity to make a will.
In probate litigation cases involving claims of lack of mental capacity, it is crucial to consult with an experienced probate litigation attorney. They will gather evidence, such as medical records and testimony from experts, to assess and present the testator's mental capacity at the time the will was created.
Get Estate Litigation Help in Orlando Today
Thomas Upchurch, a graduate of Shepard Broad College of Law at Nova Southeastern University, is an experienced estate litigation attorney who has been handling such cases for nearly two decades. He specializes in trust litigation and understands the complexities and challenges that arise in these types of cases. Thomas Upchurch is committed to helping his clients achieve the most favorable outcomes for their estate litigation matters.
At Upchurch Law, the team recognizes the complexity of estate litigation cases and is dedicated to providing clients with the guidance and support they need. With their experience in probate litigation, they can assist clients in finding solutions to their legal issues.

If you require assistance with any legal matter related to a loved one's will, it is advised to reach out to a probate litigation lawyer at (386) 272-7445 or contact us online to schedule an initial consultation.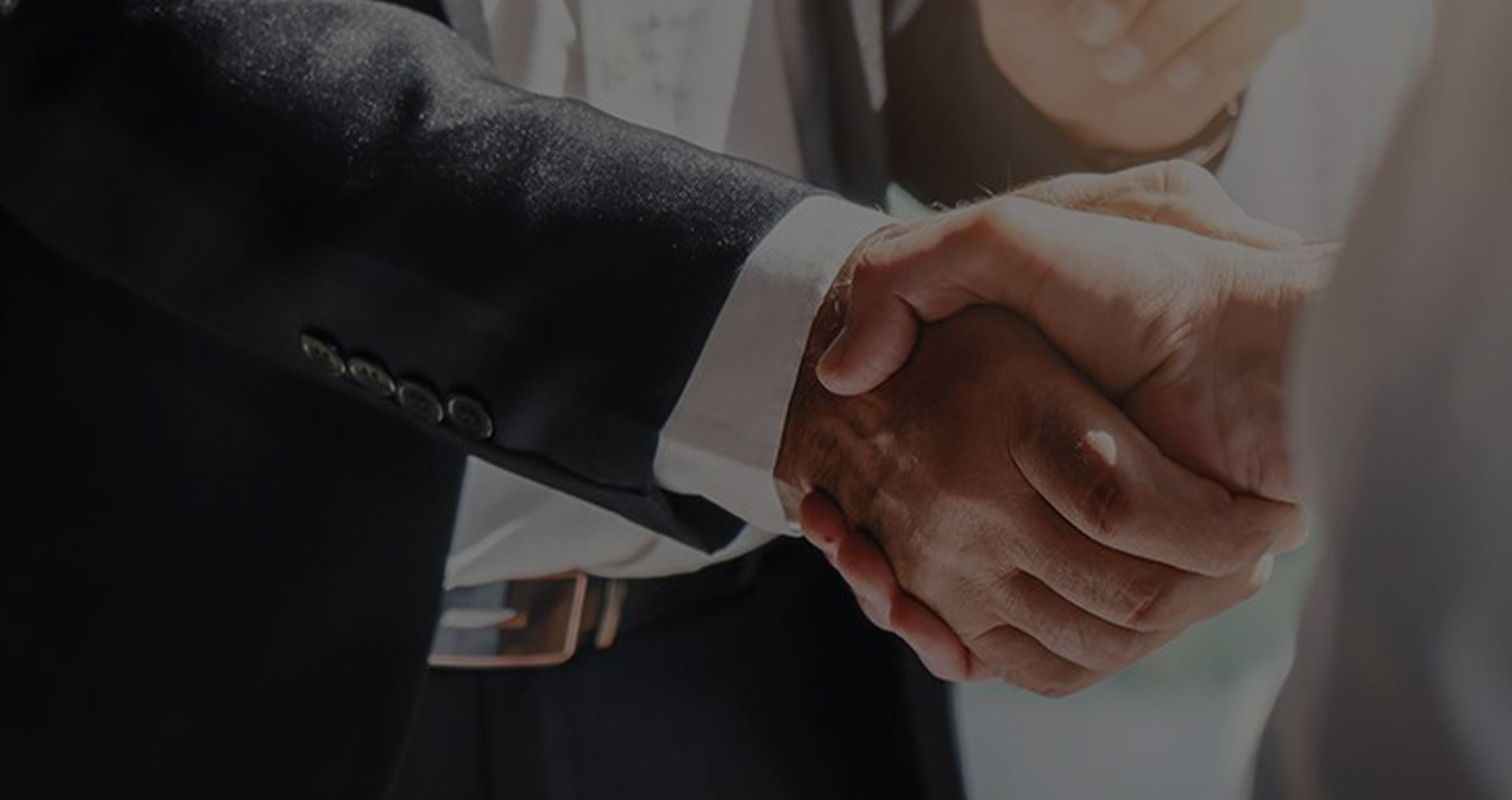 Our Five-Star Client Testimonials
"Thomas and his staff do an excellent job with the variety of work they perform."

They are well organized, detail oriented, and always looking for the best solution to the client's situation (not just the easy fix).

- Chris B.

"Great service and understanding the sense of urgency!"

It gave me peace of mind and when I return I will go to him for my Will.

- Lauri B.

"I have never worked with a more efficient and caring attorney."

Thomas Upchurch and his team have been remarkable in helping me take care of my grandmother's estate needs and Medicaid application to get her the care she deserves.

- Ashley M.

"I highly recommend Thomas and his team at Upchurch Law."

I have had the privilege of working with Mr. Upchurch on behalf of numerous shared clients over the years. Each and every client has always expressed to me their thankfulness that Thomas Upchurch was involved in their case.

- Ron Z.

"Would recommend him again in a heartbeat!"

I was highly impressed with Mr. Upchurch's skills and integrity, and feel very fortunate to have had him as our family's legal representative.

- Gregory H.

"This was the first time my family and I used Thomas Upchurch and I'm very glad we did."

Thomas and his staff were so helpful and professional which really helped my family and I when we didn't know what to do.

- Maggie

"In comparison to other local probate attorney firms I've worked with, I find them to be absolutely the best in the area."

Upchurch Law, and particularly Crystal Lukes (Legal Assistant), could not have been more competent, informative, pleasant to work with and aggressive in pursing a Probate close in a timely fashion.

- Dorothy K.

"I highly recommend him."

Attorney Thomas Upchurch is professional, efficient, and knowledgeable of both probate litigation and estate planning.

- Susan S.