Orlando Will Contest Attorney
Estate planning is an important means of ensuring that your wishes are carried out when the time arrives, and an important estate planning tool is your will. While wills are intended to light the way regarding the wishes of testators (the creators of wills), they are sometimes contested by interested parties – and the more assets are at stake, the more likely it is that someone will contest the will. Wills are guided by exacting legal requirements, and when these are not upheld or when the testator's wishes are determined to have been manipulated or otherwise artificially guided, the will can be contested and is subject to invalidation or nullification. If you are poised to contest a will or want to explore your legal options in relation to contesting a will, it's time to consult with an experienced Orlando will contest lawyer.
Those Allowed to Contest a Will in Florida
In Florida, you must fall into one of the following categories to contest a will:
Although you are not named in the will, you would be eligible to inherit through the state's laws of intestacy, which guide the distribution of estates that are not represented by wills.
You are a beneficiary who is named in a current version of the will.
You are a beneficiary who is named in a previous version of the will.
The Grounds for Contesting a Florida Will
To contest a will in Florida, you must first file a petition in the appropriate probate court – demonstrating that you have a recognized reason for doing so. The primary reasons for contesting a will involve questioning its validity, questioning whether fraud played a role, and questioning the correctness of the will's execution. Let's take a closer look at each.
The Will's Validity
One of the most common driving forces behind the contesting of a will is the matter of its validity, which can be approached in several different ways.
Undue Influence
Undue influence refers to a third party who manages to manipulate the testator into altering their will in a manner that benefits the interloper. This brand of influence can lead to the creation of a new will, to the modification of a finished will, or to the estate's beneficiaries being edited. For a claim of undue influence to stick, all the following must apply:
The accused influencer must have sought and gained significant personal benefits.
The accused influencer must have had a relationship with the testator that can be classified as confidential.
The accused influencer must have taken an active role in the will's creation.
To contest a will for undue influence, the burden of proof is on you to demonstrate that the testator altered their will involuntarily (in essence) – in response to the third party's influence or compelling persuasion.
Lack of Testamentary Capacity
Wills are critical legal documents, and there is a wide range of laws in place that guide their execution. In order for a testator's will to be upheld by the court, they are required to have what is known as testamentary capacity, which means they are capable of comprehending everything that the will addresses, including the assets they are distributing, the beneficiaries to whom these benefits are being assigned, and the will's overall consequences. Any of the following can be cited as limiting a testator's testamentary capacity:
Dementia or another late-life illness that affects the testator's memory and comprehension
Impairment at the time of the will's creation, including impairment by alcohol or prescription drugs
A disability or brain injury that interferes with the testator's ability to create a valid will
Any affliction, condition, or circumstance that interferes with the testator's ability to move forward with the creation of a valid will can contribute to their lack of testamentary capacity, including the somewhat crassly termed affliction of insane delusion. The Supreme Court of Florida identifies insanity in this capacity as an individual's spontaneous and consistent belief in something imaginary – in the face of overwhelming evidence and reason that is to the contrary.
If you've ever watched a movie in which a will was read, it undoubtedly began with . . . being of sound mind . . . because a testator must be of sound mind to legally execute a will. In Florida, a sound mind comes down to being fully capable of understanding all the following:
The extent of one's estate
The practical implications of the will
Those who are generally in line to inherit, including one's surviving spouse and children
The standard for establishing the bar of testamentary capacity is considerably lower than for capacity in general, and as such, the following matters (on their own) have no bearing on the testator's testamentary capacity:
Memory or physical failings
Changes in judgment
Advanced age
The court will presume that the testator has testamentary capacity, which puts the burden of proof on you. To make matters that much more challenging, you'll need to demonstrate that the testator lacked the requisite testamentary capacity at the time they created the will, which means proving a lack of the necessary capacity both prior to and after the document's execution.
The Removal or Addition of a Beneficiary
Testators obviously have the right to choose their beneficiaries and to change their minds on the matter with the passage of time. When such an edit, however, is made in response to some form of undue influence, it tests the will's validity. For example, if the testator has a valid will in place that they created while of sound mind but now suffers from some form of dementia, it might not take a lot of convincing to persuade the testator to remove or add a beneficiary in accordance with a third party's wishes. The removal or addition of a beneficiary that raises suspicion can be a tip-off that undue influence is at play.
Under Duress
The court will not tolerate the creation or modification of a will that is predicated on someone else's threat of causing harm, and when such activity can be proven, you can expect the court to invalidate the results. Proving this level of coercion, however, is a considerable legal challenge.
Fraud on the Testator's Estate
Fraudulent legal documents are against the law and include fraudulently created or edited . Wills are sometimes contested in relation to fraud on the estate, which typically refers to false pretenses applying to the will's execution. If a beneficiary of the will, for example, uses lies or misrepresentations to influence the testator's decisions, it can amount to fraud on the estate. Such fraud is classified into the following categories:
Fraud that relates to the will's execution, which involves the testator being tricked into signing it
Fraud that relates to the inducement of the will, which involves the testator being misled into believing they must sign it
Fraud that relates to misrepresentation, which involves misleading the testator regarding what they are signing off on
Another clear form of fraud on the estate is forgery. If the presumed signature of the testator is proven to be forged, the entire document can be nullified. Contesting a will is complicated and can become exponentially more challenging from there, which makes having a seasoned will contest lawyer in Orlando in your corner the best path forward.
The Improper Execution of a Will
Because a will is a legal document, it is subject to exacting standards, including all the following:
The will is in writing.
The will was properly drafted in accordance with state laws.
The will was signed by the testator in the presence of two witnesses.
The will was signed by two witnesses in the presence of the testator and of one another.
When wills are not created in accordance with the law or are guided by unscrupulous third parties, they can be contested, and working closely with a practiced will contest attorney is well advised.
The Timeline Imposed
If you need to contest a will, it's important that you recognize there is a considerable time constraint involved. After you receive the Notice of Administration from the administrator of the estate, the clock begins to tick. At this point, you have only 90 days to tackle all the steps necessary to begin the process of contesting the will, including:
Consulting with a trusted Orlando will contest lawyer
Considering your options
Gather the documentation you'll need to move forward
Filing a lawsuit that contests the will
Don't wait to Consult with an Experienced Orlando Will Contest Lawyer
Thomas Upchurch is a formidable will contest lawyer at Upchurch Law in Orlando who dedicates his impressive practice to guiding complex will contest cases like yours toward optimal outcomes, and our compassionate legal team is on your side. Learn more by reaching out to contact or call us at (386) 272-7445 today.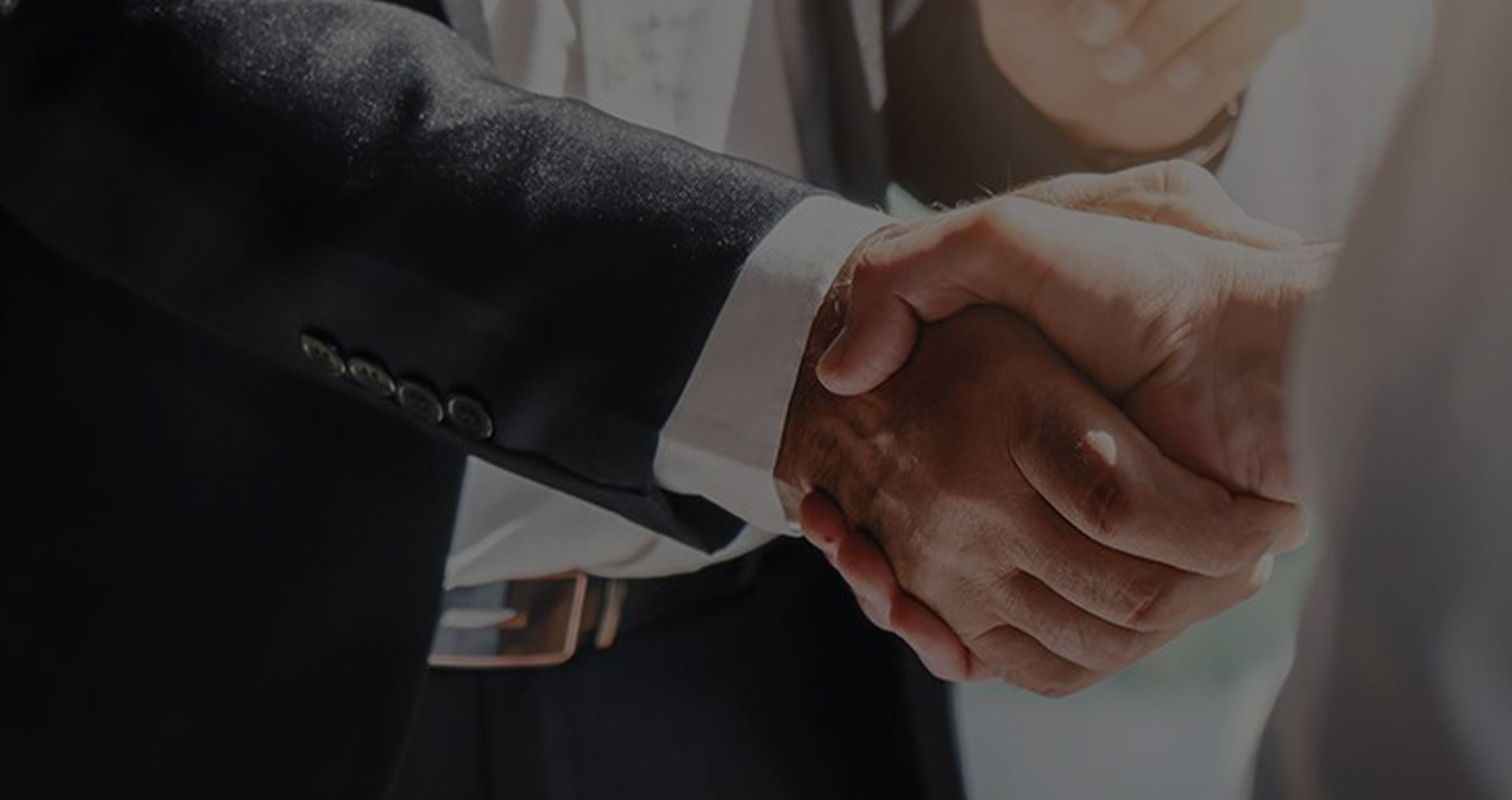 Our Five-Star Client Testimonials
"Thomas and his staff do an excellent job with the variety of work they perform."

They are well organized, detail oriented, and always looking for the best solution to the client's situation (not just the easy fix).

- Chris B.

"Great service and understanding the sense of urgency!"

It gave me peace of mind and when I return I will go to him for my Will.

- Lauri B.

"I have never worked with a more efficient and caring attorney."

Thomas Upchurch and his team have been remarkable in helping me take care of my grandmother's estate needs and Medicaid application to get her the care she deserves.

- Ashley M.

"I highly recommend Thomas and his team at Upchurch Law."

I have had the privilege of working with Mr. Upchurch on behalf of numerous shared clients over the years. Each and every client has always expressed to me their thankfulness that Thomas Upchurch was involved in their case.

- Ron Z.

"Would recommend him again in a heartbeat!"

I was highly impressed with Mr. Upchurch's skills and integrity, and feel very fortunate to have had him as our family's legal representative.

- Gregory H.

"This was the first time my family and I used Thomas Upchurch and I'm very glad we did."

Thomas and his staff were so helpful and professional which really helped my family and I when we didn't know what to do.

- Maggie

"In comparison to other local probate attorney firms I've worked with, I find them to be absolutely the best in the area."

Upchurch Law, and particularly Crystal Lukes (Legal Assistant), could not have been more competent, informative, pleasant to work with and aggressive in pursing a Probate close in a timely fashion.

- Dorothy K.

"I highly recommend him."

Attorney Thomas Upchurch is professional, efficient, and knowledgeable of both probate litigation and estate planning.

- Susan S.