Tampa & St. Petersburg Will Contest Attorney
Serving the Greater Hillsborough and Pinellas County Area
A last will and testament is often known as just a will, and a will contest involves people challenging the validity of a will. Certain parties may seek to invalidate a will so that a deceased person's (decedent's) property will pass by operation of law (also known as intestate succession) or to invalidate a later will or amendment, so property passes according to a prior valid will.
Anyone looking to contest a will should consider working with a Tampa will contest lawyer.
Florida Statute § 732.518 stipulates that an action to contest the validity of a will cannot be commenced before the testator's death, and a claimant in a probate action has only 90 days to contest a will once the will has been admitted to probate. It is important to remember that people must have proper legal standing to contest a will in Florida.
Ways to Contest a Will in Florida
Only certain people can contest wills in Florida. These parties may include either the beneficiaries named in the current will, the beneficiaries in a previous version of the will, or people not named in the will but who might have been eligible to inherit an estate because of intestacy laws.
To legally create a valid will, a person in Florida must be at least 18 years of age or an emancipated minor and also be of sound mind. The phrase being of sound mind means that when a person creates a will, they can understand the nature and extent of the property the will covers, their relationship to their loved ones and those inheriting their assets according to their will, and the practical effects of their will.
A will needs to be properly executed and witnessed, meaning the creator must sign the document at the end of the will in the presence of at least two competent witnesses. A decision to execute the will must be free and voluntary, meaning it cannot be the result of improper persuasion or coercion.
Witnesses have to sign a will while they are in the presence of the creator and other witnesses. Even though a creator and their witnesses traditionally must be in each other's physical presence to properly execute a will, Florida allows electronic wills to be used, so people can execute and witness remotely.
Florida allows any person of sound mind to serve as a witness to a will. People should choose disinterested witnesses, meaning people who will not be entitled to receive any kind of benefits from a will or local inheritance laws.
Wills are not required to be notarized in Florida to be considered valid, but notaries can make wills self-proving. Self-proving wills can be admitted to probate without requiring witness testimony, and a creator and their witnesses have to sign a notarized self-proving affidavit.
There are numerous grounds under which people may contest a will, which include:
Undue Influence
When a party argues that undue influence occurred, they claim that the person formulating the will (or testator) was inappropriately influenced to draft or amend their will in a way that unfairly benefited another party. Proving undue influence usually involves proving the following:
The person asserting undue influence received some kind of substantial benefit from the will.
The person asserting undue influence had a close and trusting relationship with the creator of the will.
The person asserting undue influence was in a position to influence the terms of the will.
Situations in which undue influence occurs usually involve either a beneficiary isolating a testator from other family members, family members being cut out of a will, a beneficiary having significantly greater mental capabilities than a testator, a beneficiary being present at the execution of the will, a beneficiary recommending the attorney who drafted the will or providing instructions to the attorney, or a beneficiary having knowledge of the contents of a will prior to it being admitted to probate. Proof of undue influence generally has to be unmistakable and convincing, but it is often circumstantial because a perpetrator of undue influence usually does not exercise improper influence in front of other people.
The Supreme Court of Florida ruled in In re Estate of Carpenter, 253 So. 2d 697 (Fla. 1971) that undue influence can be assumed in cases in which a person benefits from a will, a person had a confidential relationship with a decedent, and a person was actively involved in procuring a will. Carpenter also established seven factors as a guide in undue influence cases:
The presence of a beneficiary when a will was being executed
The presence of a beneficiary when a testator expressed a desire to formulate a new will
The beneficiary recommends an attorney draw up a will
The beneficiary knows the contents of a will before it was executed
The beneficiary gives the attorney specific instructions on will preparation
The beneficiary securing witnesses to the will
The beneficiary keeps the will safe until the execution
Florida looks at three additional factors when courts are evaluating undue influence. These include whether a testator was isolated from family members who can disagree with a will, whether there was any kind of mental disparity between a decedent and a beneficiary, and whether a will was reasonable.
Lack of Testamentary Capacity
Keeping in mind that a person making a will needs to know the extent of their property, understand what they are doing, know who their heirs will be, and understand the practical effect of making a will, the Supreme Court of Florida also ruled in Murrey v. Barnett National Bank of Jacksonville, 74 So. 2d 647 (Fla. 1954) that in the case of Margaret E. Blum, who executed three wills, "It is well known that many of her age are not as vigorous mentally or physically as they are when younger but even a lunatic may make a will or a sale of property in a lucid interval."
Florida courts have subsequently held that factors such as old age, physical and memory failings, and shifting judgment do not on their own establish a lack of testamentary capacity. The testamentary capacity of a testator is presumed, so the burden of proving a lack of testamentary capacity will instead be on the person challenging a will.
A party must prove that a testator lacked capacity at the time their will was signed, which can be challenging. A person may provide evidence of a decline in a decedent's mental condition before and after signing a will and evidence that their mental disability was permanent.
Invalid Will
A will can be declared invalid in Florida when it was not executed in accordance with state law. In addition to the specific criteria a will has to satisfy discussed above, issues with wills not being valid can also relate to wills not being in writing, wills not being signed by testators, testators not signing the will in the presence of two witnesses, or witnesses not signing a will in the presence of each other or in the presence of a testator.
Validity of will claims can also relate to the competency of the testator. A will may also be declared invalid when additional or subsequent documents contest its validity.
Insane Delusion
Multiple Florida court cases have addressed insane delusion claims. The Florida Supreme Court stated in Hooper v. Stokes, 107 Fla. 607, 145 So. 855 (Fla. 1933) that an insane delusion was a "fixed false belief without hypothesis, having no foundation in reality."
The District Court of Appeal of Florida said in In re Estate of Edwards, 433 So. 2d 1349 (Fla. Dist. Ct. App. 1983) that, "An insane delusion has been defined as a spontaneous conception and acceptance as a fact, of that which has no real existence except in imagination. The conception must be persistently adhered to against all evidence and reason." Miami Rescue Mission, Inc. v. Roberts, 943 So. 2d 274 (Fla. Dist. Ct. App. 2006) was a case in which Ethel Manucy executed a will in January 2005 during a time she was hospitalized with severe pain and under the influence of very strong medication, dying the following day.
The effect of Manucy's 2005 will was to disinherit her longtime caregiver and friend, Fair Ellen Roberts, and instead leave her residuary estate in equal shares to four charities. After Manucy's attorney offered the 2005 will for probate, Roberts petitioned the circuit court for revocation of the 2005 will from probate and for the administration of the previously executed 2003 will.
Roberts said that Manucy was suffering from an insane delusion when she executed her 2005 will and, therefore, lacked requisite testamentary capacity. Roberts claimed Manucy's delusion involved her continued care of Manucy, her dog, and her finances, but Manucy believed Roberts had abandoned her, let her dog die, and was stealing from her.
A trial court determined Roberts' position was supported by clear and convincing evidence and granted her petitions. The Third District Court of Appeal of Florida ruled that the trial court correctly determined Manucy was indeed suffering from an insane delusion regarding Roberts, and she executed her 2005 will based on this delusion, affirming the trial court's order revoking the 2005 will from probate and submitting the 2003 will for probate administration.
Removal of a Beneficiary From the Estate
Sometimes, a beneficiary can be improperly removed from a will, and those people may have grounds to file disputes in court. When another person coerces a testator to remove a beneficiary from a will for personal gain, the action becomes unlawful.
Estate Fraud
If a will is executed under false pretenses, there may be grounds for contesting it. Some of the common examples of fraud relating to wills include fraud in the execution of the will, like not telling a testator that they are signing a will, fraud in the inducement, like misleading a testator into thinking they need to sign a will, and misrepresentation like lying about what signing the will entails.
Forgery
A signature on a will may not be the valid signature of a testator. Any fraudulently signed will can be declared invalid.
Call Us Today to Schedule a Free Consultation with a Tampa Will Contest Lawyer
Do you think that you might have legal grounds for challenging the validity of a will in Florida? You are going to need to seek the assistance of a Tampa will contest attorney for help proving your claims and achieving the most favorable outcome to your case.
Upchurch Law represents clients in Brevard County, Broward County, Duval County, Miami-Dade County, Orlando, Palm Coast, Ormond Beach, St. Johns County, Port Orange, St. Petersburg, Tampa, and Titusville.
Call (386) 272-7445 or contact us online to receive a free consultation that will allow our firm to dig into the details of your case and begin outlining your possible legal options.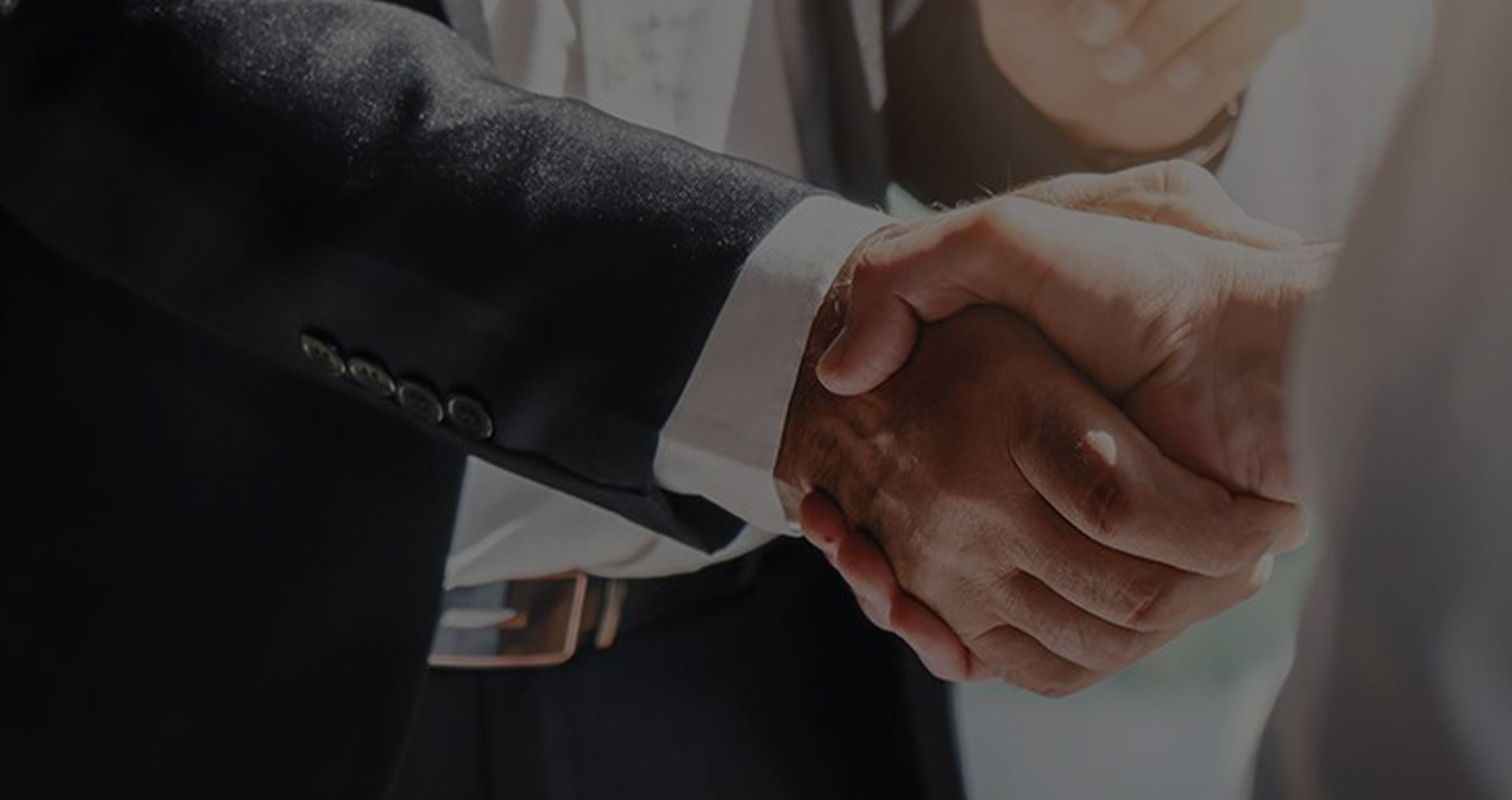 Our Five-Star Client Testimonials
"Thomas and his staff do an excellent job with the variety of work they perform."

They are well organized, detail oriented, and always looking for the best solution to the client's situation (not just the easy fix).

- Chris B.

"Great service and understanding the sense of urgency!"

It gave me peace of mind and when I return I will go to him for my Will.

- Lauri B.

"I have never worked with a more efficient and caring attorney."

Thomas Upchurch and his team have been remarkable in helping me take care of my grandmother's estate needs and Medicaid application to get her the care she deserves.

- Ashley M.

"I highly recommend Thomas and his team at Upchurch Law."

I have had the privilege of working with Mr. Upchurch on behalf of numerous shared clients over the years. Each and every client has always expressed to me their thankfulness that Thomas Upchurch was involved in their case.

- Ron Z.

"Would recommend him again in a heartbeat!"

I was highly impressed with Mr. Upchurch's skills and integrity, and feel very fortunate to have had him as our family's legal representative.

- Gregory H.

"This was the first time my family and I used Thomas Upchurch and I'm very glad we did."

Thomas and his staff were so helpful and professional which really helped my family and I when we didn't know what to do.

- Maggie

"In comparison to other local probate attorney firms I've worked with, I find them to be absolutely the best in the area."

Upchurch Law, and particularly Crystal Lukes (Legal Assistant), could not have been more competent, informative, pleasant to work with and aggressive in pursing a Probate close in a timely fashion.

- Dorothy K.

"I highly recommend him."

Attorney Thomas Upchurch is professional, efficient, and knowledgeable of both probate litigation and estate planning.

- Susan S.