St Johns County Probate and Elder Law Attorney
Serving Ponte Vedra, Ponte Vedra Beach, Palm Valley, St. Augustine and Neighboring Areas
We all want to ensure that our families are provided for, and to be confident that our wishes will be carried out when we're unable to make decisions for ourselves or are no longer here to speak up. Unfortunately, creating that foundation and ensuring proper administration is a complex process involving steps and considerations many people never consider.
An experienced estate planning and probate lawyer can help:
Create a comprehensive estate plan that addresses your specific goals and priorities
Ensure that someone you trust is in a position to carry out your wishes after your death
Put medical decision-making power in the right hands in case you are unable to make decisions on your own
Make sure a trusted friend or relative can manage your financial affairs if you are incapacitated
Designate a guardian to care for your minor children if you should become incapacitate or pass away
Plan for future needs, such as nursing home care, in a way that protects your assets
A St. Johns probate lawyer can also:
Represent the personal representative of a Florida will to ensure that administration is carried out correctly and in a timely manner
Assist in the administration of a trust
Assess the rights of and advise a beneficiary or surviving family
Help determine whether claiming the elective share would benefit a surviving spouse
Provide guidance and representation in probate and trust litigation
No matter where in the process you are, it's in your best interest to work with an experienced local estate litigation lawyer and probate attorney who has a thorough knowledge of Florida law and procedures and understands the possible pitfalls. Attorney Thomas Upchurch dedicates his practice to assisting Florida residents with estate planning, estate administration, probate litigation, trust litigation, and related matters. He represents probate administrators and litigants in and around St. Johns County, including Ponte Vedra, Ponte Vedra Beach, Palm Valley, and St. Augustine.
Of course, we understand that every situation is different. We'll take the time to understand your circumstances, and to draw out the information necessary to identify the best approach based on your goals and priorities.
Estate and Probate Attorneys Can Help at Every Stage
You've undoubtedly seen opportunities online to purchase DIY will software, or even download forms for free. Unfortunately, making good use of DIY options requires knowledge many people don't have. For example, a software program can guide you through listing your beneficiaries, but it won't be able to help you assess whether a direct bequest is best for a particular beneficiary. In some circumstances, leaving a percentage of your estate to a family member directly through a will can accidentally route assets out of the family, lead to waste and conflict among surviving family members, and in some cases even disqualify your loved one from critical benefits.
The same is true at every stage. In fact, the opportunities to make innocent mistakes in administering an estate are so significant that in most cases, Florida law requires that the personal representative hire an attorney.
If you're considering probate litigation, want to challenge the validity of a trust, are exploring the possibility of removing a trustee or personal representative, or are thinking about claiming the spousal elective share, it's important to fully educate yourself before making a decision.
You can schedule a consultation with Upchurch Law right now by calling (386) 272-7445.
What is Probate Litigation?
Not every probate case involves litigation. When a Florida resident dies, a probate case is typically opened. Whether or not the deceased left a will, the probate process is generally required to manage the deceased's affairs. A personal representative is appointed to administer the process. Usually, this is the person appointed by the deceased in his or her will. But, if that person is unavailable or declines to serve, if the court determines the appointed person is not qualified, or if there is no will, the probate court will appoint another suitable person or entity.
Probate administration includes tasks such as:
Taking possession of and inventorying the deceased's assets
Keeping assets secure and maintaining them
Serving notice of the probate administration on beneficiaries and other interested parties
Filing any required tax returns and paying any tax due
Publishing notice to creditors and settling any valid debts of the estate
Selling property as needed to satisfy debts or distribute assets to beneficiaries
Making distributions to heirs or beneficiaries, according to the terms of the will or Florida's intestate succession law
Preparing an accounting
The process can be complicated, particularly for someone who is unfamiliar with estate administration. That's why Florida law requires that most personal representatives retain an attorney to help guide them through the process and make sure all relevant laws and procedures are followed.
An experienced probate lawyer like Thomas Upchurch can eliminate much of the stress associated with estate administration by:
Ensuring that the personal representative understands all of his or her responsibilities and doesn't overlook anything
Preparing documents and filing with the court
Explaining or managing procedural aspects, such as the appropriate form an method of notifying creditors and the information that must be included in the accounting submitted to the court
Recommending experts and service providers as needed, to assist with matters such as valuation of assets and estate sales
If you've been nominated as a personal representative in someone's will or are considering petitioning the court to appoint you personal representative, get a veteran estate lawyer in your corner right away. You can schedule your consultation right now by calling (386) 272-7445.
Probate litigation is a separate proceeding within a probate case, and involves some sort of conflict.
Types of Probate Litigation
Will Contests
Will contests are probably the best known type of probate litigation. You've undoubtedly heard news stories about members of wealthy and well-known families contesting wills. The motivation to contest a will may be greater and there's certainly more publicity surrounding a case when the stakes are high. Still, the issues that lead to a will contest may arise in any estate.
In simplest terms, a will contest is a type of probate litigation that involves a beneficiary or other interested party asserting that the will submitted to probate isn't valid. For example, the person contesting the will may claim that:
The will isn't the deceased's last will, and has been revoked by the creation of a later will
The deceased revoked the will in some other manner permitted under Florida law
The will has been altered or is a forgery
The deceased lacked capacity to execute a will at the time the document was signed, perhaps due to cognitive decline, the effects of medication, or some other medical condition
The deceased signed the will under duress, such as a threat of violence or withholding of care
The deceased was unduly influenced by a beneficiary of the will
The deceased was persuaded to sign the will through fraud, such as misrepresenting the contents of the will
If you're considering a will contest, it's important to thoroughly assess the potential impact of the case before moving forward. For example, you'll want to weigh the estimated cost of a will contest against the potential gain. In some cases, even a well-founded will contest harms everyone by seriously depleting estate assets.
It's also important to understand what will happen if the will is invalidated. Depending on the circumstances, invalidating a will may mean reverting to an earlier will. In others, a newer will may be substituted. If there is no other valid will, distribution of the estate will be dictated by the law of intestate succession. Anyone considering filing a will contest in St. Johns County should first understand how property is likely to be distributed if the contest is successful.
Probate Litigation Involving a Florida Personal Representative
A Florida personal representative has specific statutory responsibilities. He or she also has a fiduciary duty to the beneficiaries of the estate. In simple terms, "fiduciary duty" means that the personal representative has a responsibility to put the interests of the beneficiaries ahead of his or her own, and to act for their benefit.
A beneficiary who believes a personal representative is failing in those duties may ask the court to intervene. For example:
If a personal representative fails to act within the time allowed by law (or a reasonable time), a beneficiary may ask the court to order the personal representative to fulfill a particular duty by a specific date
If beneficiaries are having difficulty getting information from the personal representative, they may ask the court to order the personal representative to provide certain information, or to provide an accounting
If beneficiaries disagree with the personal representative's plan for distributing assets, they may object
If the personal representative breaches his or her fiduciary duty, a beneficiary may ask the court to remove or replace the personal representative
But, like a will contest, an action against the personal representative also requires careful assessment. The personal representative has specific statutory duties and must act in the best interests of the beneficiaries. But, the administrator of an estate isn't expected to be expert in all things, and not every mistake or delay justifies probate litigation. And, of course, the possible benefits of probate litigation must be weighed against the cost.
What is the Spousal Elective Share?
Under Florida law, a surviving spouse may choose to "elect against the will." In other words, the spouse may claim a statutory elective share rather than inheriting under the terms of the will. The elective share law is intended to protect a surviving spouse. But, it's not always the right choice.
The first step is to determine whether you'll receive more under the will or by claiming the Florida elective share. But, the calculation can be complicated. That's because different property is considered in calculating the elective share. That means 30% under the will and 30% as a spousal election may not be the same.
An experienced St. Johns probate lawyer can explain which property is considered in each calculation, and can walk through the numbers to help you determine which approach is best for you.
Schedule a Consultation with a St. Johns Probate Attorney
Whether you're just starting to plan for your family's future, you've been appointed administrator of an estate, or you are considering probate litigation to contest the validity of a will or hold a personal representative accountable, a seasoned probate lawyer can be your best resource. The sooner you get a knowledgeable guide and advocate on your side, the better.
Attorney Thomas Upchurch represents personal representatives and other interested parties in probate administration and probate litigation in and around St. Johns County. To learn more about how Upchurch Law may be able to help you and your family, call (386) 272-7445.
About the St. Johns County Probate Court
St. Johns County is in the 7th Judicial Circuit, along with Flagler, Putnam, and Volusia counties. The Probate Court for St. Johns County is located in the Richard O. Watson Judicial Center at 4010 Lewis Speedway in St. Augustine.
In any given year, there can be more than 1,100 probate court filings in St. Johns County. About 63% of those involve probate cases, compared with about 49% statewide. Both statewide and in the St. Johns area, trust litigation made up a very small fraction of cases–significantly less than 1%. Probate courts also handle commitment proceedings and guardianship cases. The St. Johns cases made up just under 17% of the 7th Circuit Probate Court filings, with the largest share coming from Volusia County.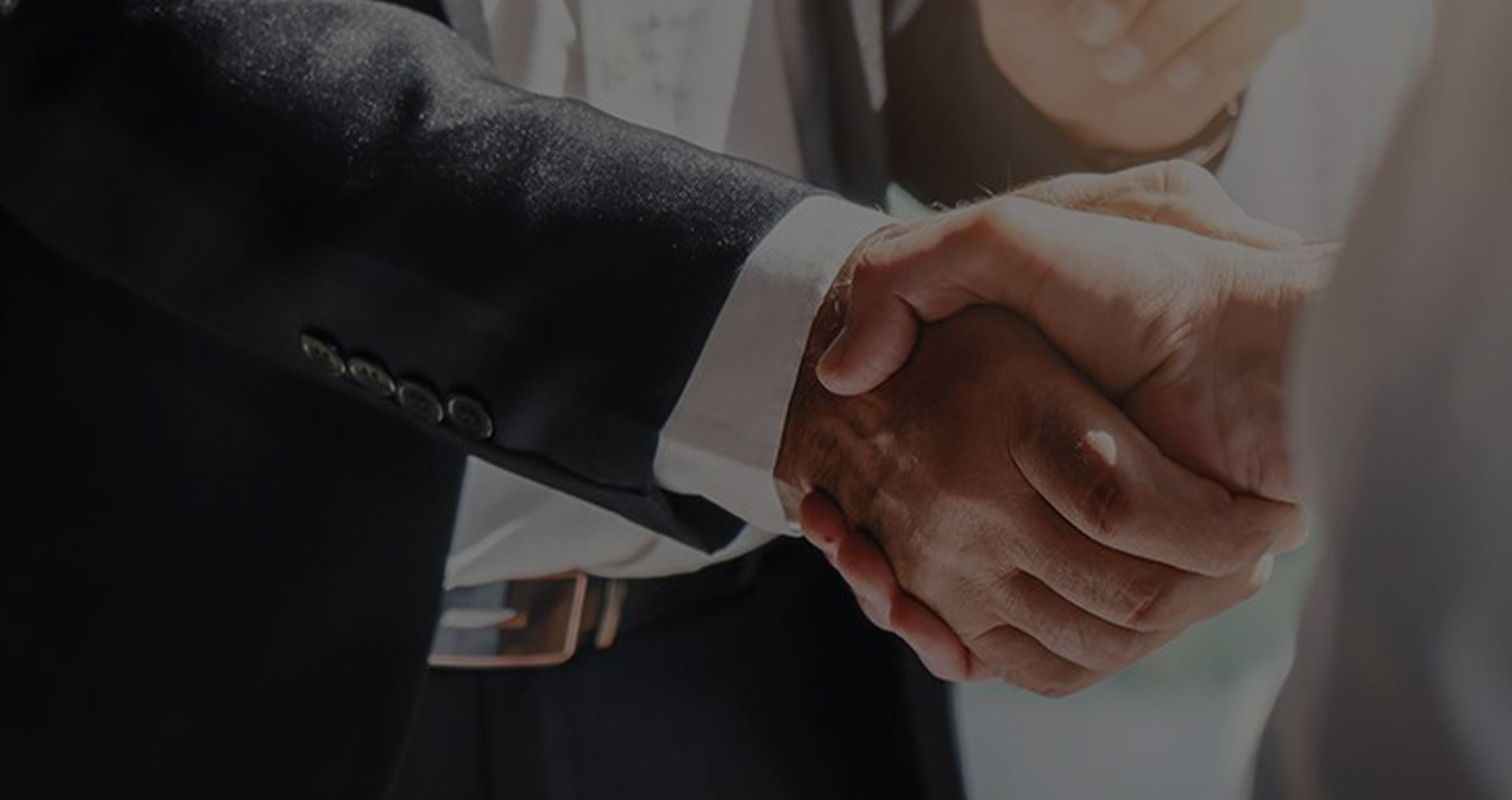 Our Five-Star Client Testimonials
"Thomas and his staff do an excellent job with the variety of work they perform."

They are well organized, detail oriented, and always looking for the best solution to the client's situation (not just the easy fix).

- Chris B.

"Great service and understanding the sense of urgency!"

It gave me peace of mind and when I return I will go to him for my Will.

- Lauri B.

"I have never worked with a more efficient and caring attorney."

Thomas Upchurch and his team have been remarkable in helping me take care of my grandmother's estate needs and Medicaid application to get her the care she deserves.

- Ashley M.

"I highly recommend Thomas and his team at Upchurch Law."

I have had the privilege of working with Mr. Upchurch on behalf of numerous shared clients over the years. Each and every client has always expressed to me their thankfulness that Thomas Upchurch was involved in their case.

- Ron Z.

"Would recommend him again in a heartbeat!"

I was highly impressed with Mr. Upchurch's skills and integrity, and feel very fortunate to have had him as our family's legal representative.

- Gregory H.

"This was the first time my family and I used Thomas Upchurch and I'm very glad we did."

Thomas and his staff were so helpful and professional which really helped my family and I when we didn't know what to do.

- Maggie

"In comparison to other local probate attorney firms I've worked with, I find them to be absolutely the best in the area."

Upchurch Law, and particularly Crystal Lukes (Legal Assistant), could not have been more competent, informative, pleasant to work with and aggressive in pursing a Probate close in a timely fashion.

- Dorothy K.

"I highly recommend him."

Attorney Thomas Upchurch is professional, efficient, and knowledgeable of both probate litigation and estate planning.

- Susan S.