Jacksonville Estate Litigation Attorney
Serving Duval County, Florida and Beyond
If a person lived in Florida left a will or trust, and there are beliefs that the interests in the estate are not being handled properly or people need more experienced help navigating the probate process, they should be sure to speak to a Jacksonville estate litigation lawyer. There are several situations in which beneficiaries think they were deprived of inheritances, and a probate litigation attorney can complete an investigation to figure out what the real story is.
People generally prefer to avoid estate litigation, but probate disputes are fairly common, and estate litigation often results from people challenging wills, breaches of fiduciary duty by executors, or failure to collect past debts. If you need to create a new will or trust, an experienced Florida estate litigation lawyer can help, and Thomas Upchurch of Upchurch Law is an experienced probate litigation lawyer who is a former Assistant State Attorney in Pinellas County with extensive experience in many Florida probate and estate litigation disputes.
Lack of Testamentary Capacity
Many older people may have medical or psychiatric problems possibly affecting their mental and cognitive abilities, and litigation through the help of an estate litigation attorney can prove a person's lack of mental capacity. Several claims will be based on a testator's lack of mental capacity, and these can often be one of the most common kinds of testamentary challenges.
Issues such as old age, illness, or mental diseases like Alzheimer's disease will not automatically prove a lack of capacity because people with mild to moderate dementia or other disorders involving periods of lucidity may still be found to have had a sound enough mind to create wills. When people with dementia are unable to remember the identities of beneficiaries in their will or relationships between themselves and other people, then such people might not have had the necessary mental capacity to make wills.
In Banks v. Goodfellow (1870), the validity of a will by John Banks, who was a paranoid schizophrenic, was challenged on the basis that he was insane and unable to make a will. This challenge led to the creation of the Banks v. Goodfellow test, which establishes that a testator will have testamentary capacity when they:
Understand the nature of making a will and its effect
Have an understanding of the extent of the property of which they are disposing under a will
Understand the claims of family or friendship involved
Are free from any delusion of the mind that can affect their dispositions toward other people
Undue Influence
Undue influence is one of the most common challenges to the validity of wills or trusts, and it is a cause of action in which a person challenges the validity of any testamentary document like a will, trust, or deed. In re Estate of Carpenter, 253 So. 2d 697 (Fla. 1971) was the Florida Supreme Court case that created the Carpenter presumption, which was later codified by the Florida Legislature in Florida Statute § 733.107(2).
The Florida Supreme Court has held that proof of a confidential relationship between a beneficiary under a will and a testator with the beneficiary's active procurement of a will creates a rebuttable presumption that a beneficiary had unduly influenced a testator in the making of a will. There are seven nonexclusive facts, and proof will constitute active procurement of a will, such as:
The presence of a beneficiary at the execution of a will
The presence of a beneficiary on the occasions when a testator expressed a desire to make a will
A recommendation by a beneficiary of an attorney to draw a will
Knowledge of the contents of a will by a beneficiary prior to its execution
Giving instructions on the preparation of a will by a beneficiary to an attorney drawing a will
Securing witnesses to a will by a beneficiary
Safekeeping of a will by a beneficiary subsequent to its execution
Because there is no specific number of factors needed to invoke a presumption, such matters are within the discretion of a trial court. A list can also include people isolating testators and disparaging family members, mental inequality between decedents and beneficiaries, or the general reasonableness of a will or trust provisions.
When a Carpenter presumption is invoked, the burden will shift to a defendant to prove, by a preponderance of the evidence, the nonexistence of undue influence. Under Florida Statute § 733.107(2), a will proponent's burden will be to prove the absence of undue influence, which is also known as "proving a negative."
The presumption of undue influence will shift the burden of proof from a person initiating a claim to the individual who is accused of undue influence. When a presumption of undue influence is raised, the burden of proof may be reversed and require an accused person to prove no undue influence occurred.
The burden of proof will shift to a beneficiary if the person challenging a will can prove undue influence by showing an accused person will receive a substantial benefit through a will, an accused person and testator had a confidential relationship, and an accused person was active in procuring a will. Although the initial burden of proof will rest with a person challenging documents once a will or trust has been executed, a challenging person presenting sufficient evidence to give rise to the presumption of undue influence shifts the burden of proof to a proponent of a document to prove by a preponderance of the evidence that a will or trust was not the result of undue influence.
Mistakes
Wills are incomplete when they only address what happens when a person dies. A truly comprehensive document will also address what happens while the person is still alive.
People often need complementary documents such as advance directives that are legally binding instructions to guide caregivers if a person cannot articulate their own healthcare wishes because of dementia or other health declines. People should designate health care and financial powers of attorney granting authority to people to make financial and medical decisions on their behalf, complete living wills outlining treatments they do and do not want used to keep them alive, and possibly sign "do not resuscitate" (DNR) or "do not intubate" (DNI) orders.
Funeral instructions and burial wishes in a will can be another mistake because wills usually will not be read until after a funeral. Many people also tend only to include physical assets, meaning many wills forget about important digital assets.
Fraud and Duress
Fraud is frequently the basis for will contests because it happens when a testator executes or revokes a will or disposes of their property differently because of intentional misrepresentations by another party wanting to benefit from the fraud. Fraud in the inducement happens when a testator disposes of their property differently because of an intentional misrepresentation that a testator considered important, but the misrepresentation was not directed to a particular provision in a will.
Duress is the unlawful use of physical force, threats of violence, false imprisonment, or psychological pressure to compel a person to do something they did not want to do. It often occurs when a third party forces a person to do something, like changing a will, signing a contract, or updating a trust, by threatening their family, personal safety, financial well-being, reputation, or other personal matters.
Get Estate Litigation Help Today
Thomas Upchurch graduated from Shepard Broad College of Law at Nova Southeastern University and has been handling estate litigation cases for almost 20 years. He is a reputable Jacksonville probate litigation lawyer who knows how challenging estate litigation cases can be and helps all of his clients get the most favorable possible results in their cases.
Upchurch Law fully appreciates the difficulty of these cases for families, and our estate litigation attorney can offer real solutions to whatever issues you are currently dealing with.
When you need assistance with a loved one's will, you should not wait another moment to get in touch with our trust litigation attorney by calling (386) 272-7445 or contacting us online to set up an initial consultation.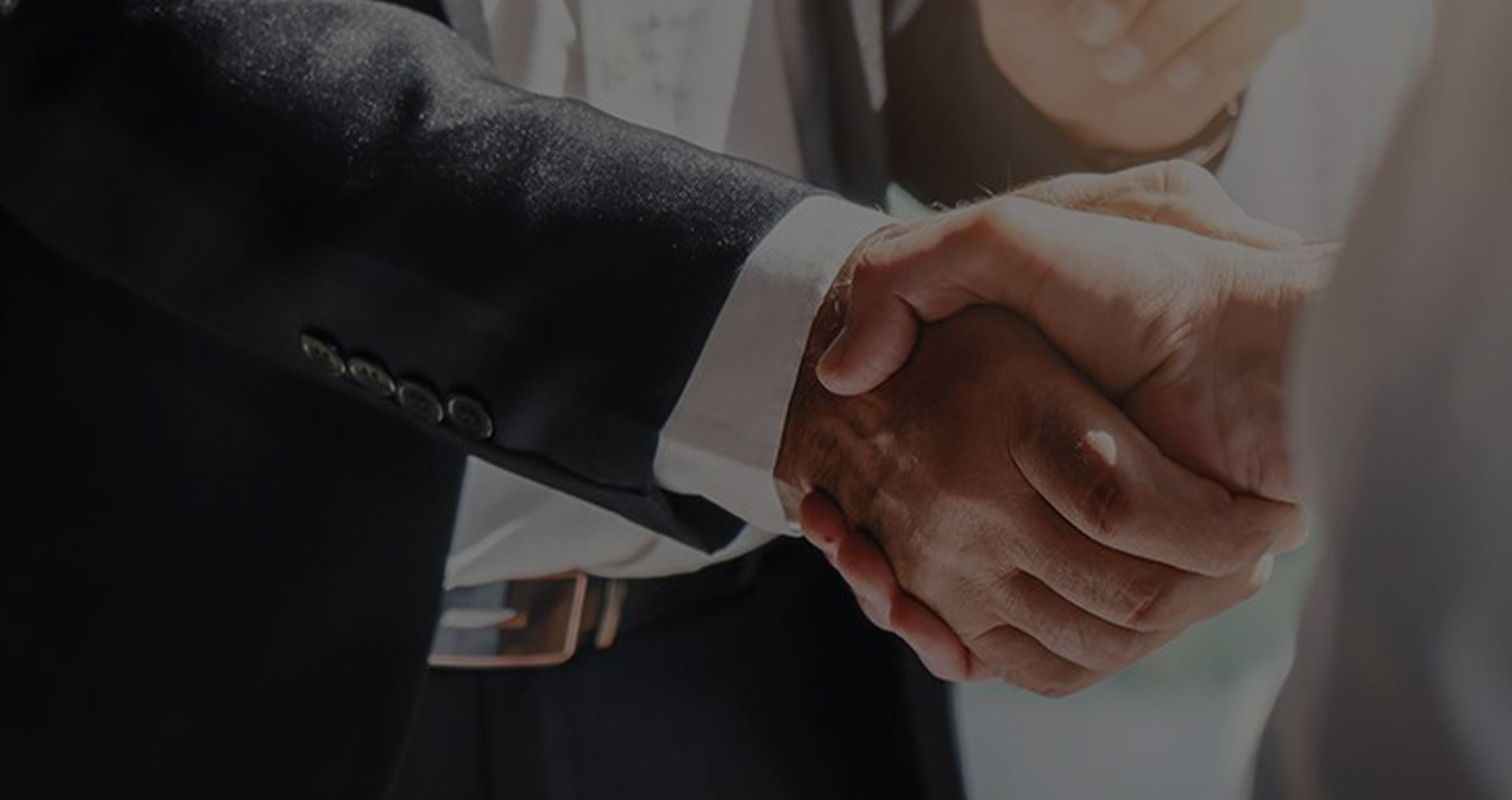 Our Five-Star Client Testimonials
"Thomas and his staff do an excellent job with the variety of work they perform."

They are well organized, detail oriented, and always looking for the best solution to the client's situation (not just the easy fix).

- Chris B.

"Great service and understanding the sense of urgency!"

It gave me peace of mind and when I return I will go to him for my Will.

- Lauri B.

"I have never worked with a more efficient and caring attorney."

Thomas Upchurch and his team have been remarkable in helping me take care of my grandmother's estate needs and Medicaid application to get her the care she deserves.

- Ashley M.

"I highly recommend Thomas and his team at Upchurch Law."

I have had the privilege of working with Mr. Upchurch on behalf of numerous shared clients over the years. Each and every client has always expressed to me their thankfulness that Thomas Upchurch was involved in their case.

- Ron Z.

"Would recommend him again in a heartbeat!"

I was highly impressed with Mr. Upchurch's skills and integrity, and feel very fortunate to have had him as our family's legal representative.

- Gregory H.

"This was the first time my family and I used Thomas Upchurch and I'm very glad we did."

Thomas and his staff were so helpful and professional which really helped my family and I when we didn't know what to do.

- Maggie

"In comparison to other local probate attorney firms I've worked with, I find them to be absolutely the best in the area."

Upchurch Law, and particularly Crystal Lukes (Legal Assistant), could not have been more competent, informative, pleasant to work with and aggressive in pursing a Probate close in a timely fashion.

- Dorothy K.

"I highly recommend him."

Attorney Thomas Upchurch is professional, efficient, and knowledgeable of both probate litigation and estate planning.

- Susan S.