Fort Lauderdale Estate and Probate Litigation Attorney
Serving Broward County and Surrounding Areas
Fort Lauderdale is best known as a spring break destination with more than 20 miles of ocean beach. But, it's also home to more than 180,000 people—people with everyday obligations and concerns. One of the most frequently overlooked is estate planning.
Fort Lauderdale Estate Planning
There's much more to effective Florida estate planning than writing a will. A comprehensive estate plan includes elements such as:
A will or living trust to pass property to loved ones after you pass away
An advance healthcare directive to ensure that healthcare providers know your wishes about end of life issues
Appointment of a healthcare representative to ensure that someone you trust and who understands your wishes can make medical decisions for you
Nomination of a guardian to care for your minor children if you pass away or become incapacitated
A financial power of attorney so a trusted person can manage your property and finances if you become incapacitated
Neglecting this type of planning puts you and your loved ones at risk. If you pass away without a will, your property will pass according to Florida's intestate succession statute. The outcome may not be what you would have expected or intended. That's especially true if you have a mixed family, have a long-time partner who isn't legally your spouse, or want to provide for someone outside your family.
Similarly, responsibilities like administering your estate or making medical decisions may fall to someone you wouldn't have chosen. Or, family members may be at odds with one another, adding to the stress and confusion of an already difficult time.
Many people make the mistake of thinking they're too young to need an estate plan, or don't have enough property, or just that there's plenty of time to get the paperwork done. But, you never know when those documents will be needed. It's never too soon to speak with a Fort Lauderdale estate planning attorney to learn more about how best to protect yourself and your loved ones.
Probate Administration
If you've been named personal representative of someone's estate, you'll likely be required to hire a probate lawyer to help manage the process. That's because Florida law makes the personal representative responsible for a long list of tasks that may be unfamiliar. These include:
Identifying and securing estate property
Taking any necessary measures to maintain or protect property
Preparing an inventory of the estate
Determining the value of estate assets
Notifying interested parties
Advertising for creditors
Identifying and paying legitimate creditors
Selling property as necessary to pay estate debts or make distributions
Filing any necessary tax returns and paying taxes
Distributing estate assets to beneficiaries
Preparing an accounting
Probate administration is a court proceeding, though it usually isn't adversarial. The probate court is located in the Central Courthouse at 201 S.E. 6th Street in Ft. Lauderdale.
In fiscal year 2019-20, more than 4,000 probate cases were opened in Broward County.
Probate Litigation
While most probate cases simply involve management of the estate, payment of debts and disposition of assets, probate litigation occasionally arises. Probate litigation is like a lawsuit, except that it takes place within the probate case.
Probate litigation is sometimes necessary. For example, if a beneficiary or other interested party believes that a will doesn't reflect the deceased's true wishes due to coercion, fraud, or some other wrongdoing, probate litigation may be necessary. Similarly, probate litigation may be warranted if the personal representative isn't carrying out his or her duties, or isn't acting in the interests of the beneficiaries.
However, it's always smart to talk with an experienced Broward County probate lawyer before making any decisions about probate litigation. The process can be stressful and expensive, and can significantly delay administration of the estate.
Fort Lauderdale Will Contests
A will contest is a challenge to the validity of a will that has been submitted to probate. Sometimes, a will contest is technical. For example, an interested party may challenge the validity of a will because it wasn't signed by two witnesses, or because one of the witnesses wasn't eligible to serve as a witness. Other types are more complicated.
The most complex types of will challenges involve the mental state of the testator at the time the will was executed. That may mean allegations that the testator wasn't competent to sign a will at the time, usually due to some sort of cognitive impairment such as Alzheimer's disease or dementia. Or, it may mean that the testator was threatened or subjected to undue influence.
These cases are difficult to prove because the primary witness–the testator–is no longer available to answer questions, explain his or her wishes, undergo cognitive testing, or otherwise provide evidence. So, both parties are left attempting to reconstruct the circumstances surrounding the creation and execution of the will months or years after the fact.
In that situation, it is important to assess the possible benefits of the will contest compared with the cost of probate litigation. An experienced Broward County will contest attorney would be your best resource.
Probate Litigation Involving the Personal Representative
If the personal representative isn't discharging his or her duties responsibly, a beneficiary may ask the court to act. That may mean something as simple as requesting a court order requiring the personal representative to complete a certain task or provide particular information by a specific date. Or, it may mean an action to remove the personal representative.
While personal representatives can be removed for serious misconduct such as diverting estate assets or not acting in the best interests of beneficiaries, probate courts don't remove personal representatives lightly. In most cases, the personal representative is a friend or family member of the deceased, and is not expected to perform at the level of a professional accountant, tax preparer, or administrator.
An experienced Fort Lauderdale probate attorney can explain what is and is not reasonable on the part of the personal representative, what remedies are likely available, and how the cost of pursuing the action compares with the possible benefits.
Litigation Relating to the Spousal Elective Share
In Florida, a surviving spouse is entitled to at least 30% of the deceased spouse's property. A surviving spouse who isn't adequately provided for can elect against the will. That means he or she can claim that 30% share, even if the will says otherwise.
It sounds simple, but it's not. That's because 30% of the deceased's property isn't necessarily the same as 30% of the estate. Determining whether it will increase or decrease the surviving spouse's share to elect against the will requires some detailed calculation. Even then, parties may disagree about valuation or whether a certain asset should be included in the calculation, which may mean litigation.
An Experienced Broward County Estate Planning Law Attorney Is Your Best Resource
At every stage of the process, an experienced Fort Lauderdale estate planning and probate attorney can help. For example:
A Broward County estate planning lawyer can help you determine which estate planning documents you need, explain the ramifications of different ways of passing property, and help ensure that you don't overlook assets or beneficiaries
A probate attorney can guide the personal representative through the process of administering the estate, helping ensure that deadlines are met, procedures are followed correctly, and documents are in proper form
A probate litigation attorney can help weigh the pros and cons of probate litigation, make recommendations about how to proceed and, if necessary, fight for your rights in court
Wherever you are in the process, give yourself the benefit of a seasoned advocate. Attorney Thomas Upchurch has devoted his practice to estate and probate matters for decades. To learn more about your rights and options, schedule your initial consultation right now. Just call (386) 272-7445.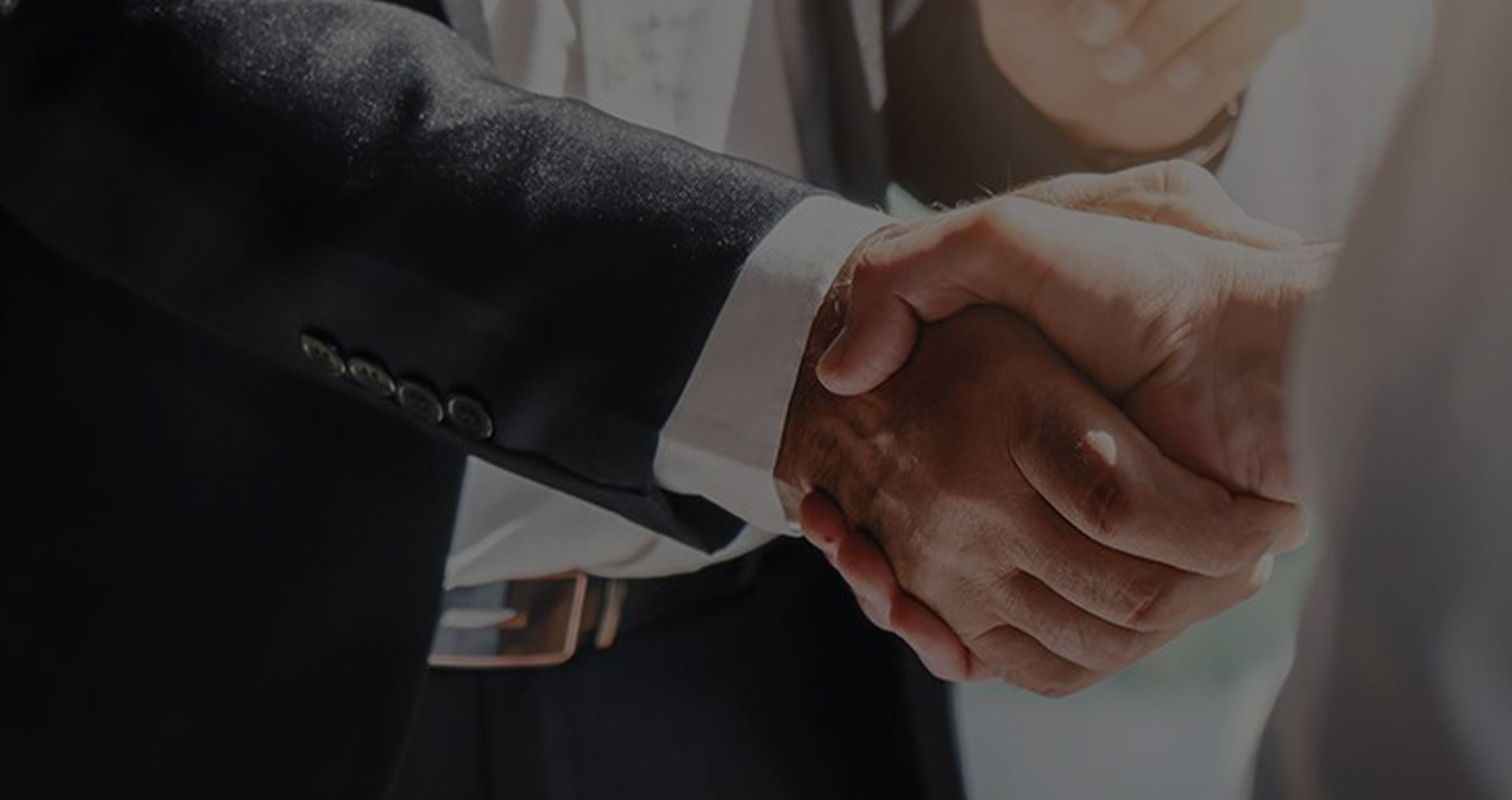 Our Five-Star Client Testimonials
"Thomas and his staff do an excellent job with the variety of work they perform."

They are well organized, detail oriented, and always looking for the best solution to the client's situation (not just the easy fix).

- Chris B.

"Great service and understanding the sense of urgency!"

It gave me peace of mind and when I return I will go to him for my Will.

- Lauri B.

"I have never worked with a more efficient and caring attorney."

Thomas Upchurch and his team have been remarkable in helping me take care of my grandmother's estate needs and Medicaid application to get her the care she deserves.

- Ashley M.

"I highly recommend Thomas and his team at Upchurch Law."

I have had the privilege of working with Mr. Upchurch on behalf of numerous shared clients over the years. Each and every client has always expressed to me their thankfulness that Thomas Upchurch was involved in their case.

- Ron Z.

"Would recommend him again in a heartbeat!"

I was highly impressed with Mr. Upchurch's skills and integrity, and feel very fortunate to have had him as our family's legal representative.

- Gregory H.

"This was the first time my family and I used Thomas Upchurch and I'm very glad we did."

Thomas and his staff were so helpful and professional which really helped my family and I when we didn't know what to do.

- Maggie

"In comparison to other local probate attorney firms I've worked with, I find them to be absolutely the best in the area."

Upchurch Law, and particularly Crystal Lukes (Legal Assistant), could not have been more competent, informative, pleasant to work with and aggressive in pursing a Probate close in a timely fashion.

- Dorothy K.

"I highly recommend him."

Attorney Thomas Upchurch is professional, efficient, and knowledgeable of both probate litigation and estate planning.

- Susan S.